Your mission if you so choose it...YOU!
Ahhh summer, so wonderful with the sunshine, lazy days and family time.
FireWife, how were those habits over the summer?
Did you over-enjoy the summer?
Did you spend it sitting on the patio visiting or hiding in the house in the a/c with as little movement as possible because it's so freakin' hot?
Did you overeat amazing food? BBQ's, campouts, hot dogs, smores, more hot dogs, potato chips, wine, beer margarias…need I keep going?
Lots of fun and lots of food. No structured activity. Holy crap, fall is in a couple of weeks and your jeans shrunk.
Where are you even supposed to start to fix this?
How much would you benefit from better habits and healthy changes? Real changes that are sustainable. You do not need the latest diet and fitness trends. You need a kick in the ass to buckle down and be held accountabe to sticking to your goals.
FireWife, you need a 6 Week Fitness Mission.
When you are ready, you know it. Your brain flips a switch and you commit. You're excited. You get rid of the junk food in the house. You cook meals. You hit a daily workout. You get your steps in. You take your vitamins. Then week two happens, life happens and you let yourself get back into the old habits. Sound about right?
I get it lady. I've used every excuse in the book and I've heard every excuse from training clients. Hell, you should hear the legit excuses my high school kids tell me at track practice.
Nope is my answer. If you want to hit your goals then you need to suck it up. It's not forever.
Do you know why I say it's not forever?
Because your brain is going to get in a mindset that all of this healthy stuff isn't so bad. It won't feel like drudgery anymore. In fact, when you fully commit and put the work in, your mind will say, "YUP, I need to work out today I am stressed beyond belief." People may give you crap for your changes and you will just look at them and laugh because you don't care. You know you are doing what is right for you and that is all that matters. Let them and their jealousy over your commitment slide right on by.
Crazy right? But, it's true. Once you build up the habit, the healthier food and exercise turns into your drug of choice lol The unhealthy foods won't taste as good anymore. You know you will get the adrenaline rush from your workout and you crave it.
You're a pro at starting.
The hard part isn't getting started. You've already started multiple times. Starting is easy. You are a pro at starting this healthy stuff. The hard part is keeping at it. That second week is ROUGH…accountability is everything.
I'm here to hold you accountable for the 6 weeks you will give me. When you take on the fitness mission, I'm dedicated to see you through to the end.
Fitness: workout plans to fit into your busy life. Zero excuses.
Food: meal plans with REAL foods that I've made for my family for years...um, decades if we want to get technical
Private Facebook group for members only to chat about the mission, get past excuses and blocks.
Group coaching in private group setting. You will have virtually 24/7 access to me as I'm addicted to FB and always in my groups.
Are you ready to change your mindset and change your habits?
Will you give me your commitment for 6 weeks?
I have a little help from my friends!
I'm not doing this alone. I feel strongly that the more information you have, the better your success rate. I'm excited to have 4 friends in the health and wellness industry lined up to bring you more perspectives!
Webinar replays will be available for those that can not attend live.
Plant-based Diet
Susie Jumper from SusieJumper.com is a mindset coach that will be talking with us about the myths and truths of a plant-based diet.
Peace With Food
Gillian Hood will be chatting with us about her 6 Keys to Peace With Food ebook.
Coming Soon
Monique Nelson and I are still working on what the topic will be. She is a health coach at Live Over Weight.
Mindset, Workouts, Food
I'm going to keep harping on the mindset and harping and harping. Mindset gets us through everything we do. Need to get a project done at work? You put your nose to the grindstone and do it, because you know there is a benefit for doing so. Now consider the benefit of better health? It's priceless to have a better quality of life. To go on that walk, that hike, walk up your stairs to the bedroom without stopping and catching your breath.
The mission starts on September 16th and goes to October 28th.
Here's a bit of what the 6 weeks are going to look like.
Workouts – I'll have workouts designed for beginner and intermediate that require no equipment. I will have a second set of workouts designed for those that do have equipment and a gym.
Meal plans – Real foods and keeping it affordable. It's time to look at what you are eating and what you are feeding your family. Not only is it unhealthy for you to be eating a lot of processed foods and snacks, but you are training your family that this is the way to eat. This is not paleo nor keto nor gluten free. It's just making healthier choices and learning why you should eat this vs this.
Facebook group – Here's where magic is going to happen. We will all get to watch you transform and grow more confident in your choices and your actions. We will be there in a private group to keep you from jumping off the cliff and eating the whole pizza. We will be there to cheer you on your accomplishments. To cheer when you've made that workout in even though you didn't want to and you didn't have time. And to push you when you need it because everyone is in the same position with you.
Daily missions – Each day there is going to be a little mission posted in the group. Quick little idea to get you thinking and/or doing something out of your norm.
Customizations – If you have an issue and can't do certain exercises or eat certain foods, I can adapt the workouts and meal plans as needed. For example: I can't have dairy and I've had to learn to change up recipes, so I don't feel like I'm missing out all the time. (FYI, I ask that you check with your doctor before starting any new fitness or nutrition program)
Accountability – I am going to be tracking you on a spreadsheet. Check-ins need to happen. If you disappear I know it's because you are hiding. (weird, it's like I've done this before) And I will continually call you out and harass you…just sayin. It's out of love baby, you commit to this, I commit to you.
What about your goal?
I am not going to lie and guarantee your weight loss. Why not? Because unlike when I train people in person, I can't look in your eyes and see that you are lying to me about your food choices. I can't stop by your house and take the crap out of your cupboard when I know you are lieing. I'm not standing over you and telling you to quit the excuses and to keep doing more push ups…because I know you can do more even though you don't believe it. It's the hard part of doing an online program. I'm going to need you to step up and be present and give me your best.
But, if you do as instructed, there is no reason why you shouldn't be losing 2 pounds a week. Which would mean starting November down 12 pounds. How would you like to hit the holidays feeling a bit lighter and a lot more confident?
This is not a lose it and go back to where you were program. This is not buying a pill or a patch and not doing any work, just hope for the best. It's time for you to do work lady and figure out that the only one holding you back is YOU.
We will have LIVES in the group and I promise, you will have my voice in your head as you are doing the workouts. You WILL hear my voice in your head telling you to do more, push more, be what I know you can be and just freakin do the work 😉
Give me your 6 weeks and I'll return your time with better habits and a crazy new mindset.
Happiness is a choice and so is your health. Live with no regrets,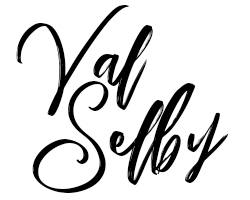 PS – Always check with your physician(s) before starting any new exercise or food routine.
PPS – I have been in sports and fitness all my life and am currently a high school track coach, taking multiple kids to state from one of the most competitive leagues in Washington. I know progression, plateaus and goal setting and am
USATF
coach certified.
My background is personal training which I know most people don't know because it's not my focus on the site often.
But, more than all of the above, which is obviously important, I KNOW excuses and heartache on the weight loss journey. I battle eating my emotions and menopause is no freaking joke with the body changes.
If you have any questions, just fill out the form below and I'll get right back to you.