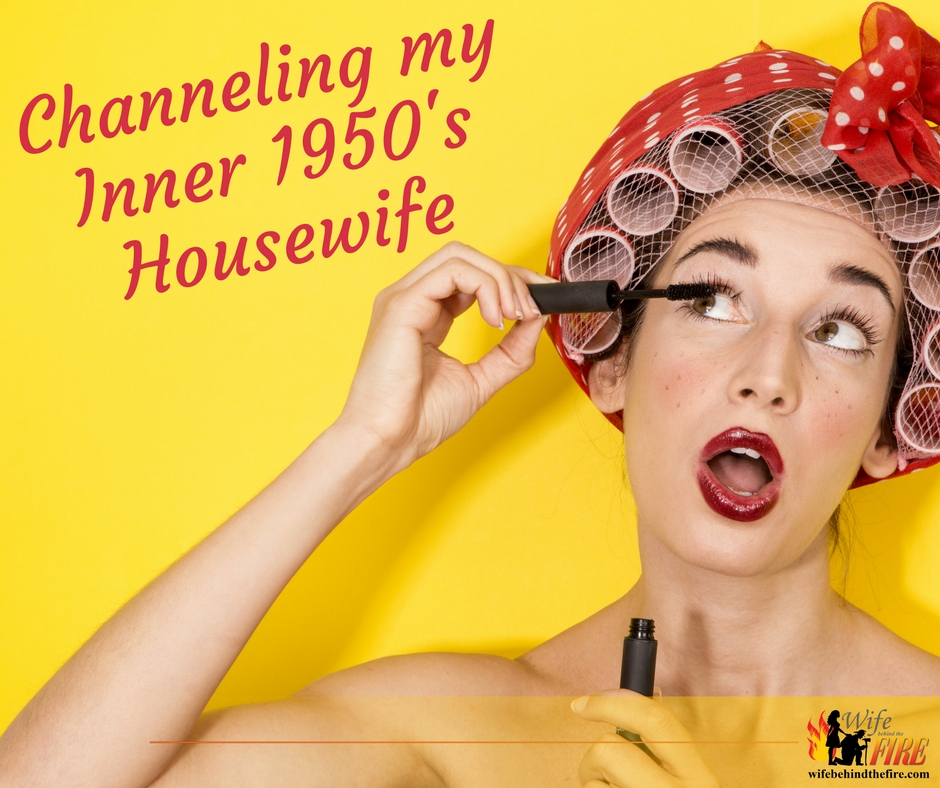 When my husband first got on at a paid fire department, we stopped by and visited with his grandmother. We got all of the usual questions. What was the schedule like?  What were the baby and I going to do with him being an hour away for 24 hours straight? Are the benefits worth it, etc… etc… etc…
After a bit, she stopped the conversation and said: "I would have loved a night away from my husband." My husband and I both looked at each other a little astonished. Like…um what are we supposed to do with that? But then she continued: "I would have appreciated having my husband away at least one night a week so that I could tend to all those lady like things that husbands are not supposed to see."
I am No 1950's Housewife
We both breathed a sigh of relief that in fact, grandma did not hate grandpa and then we finished the little visit and headed home. On our way, back my husband started in asking me if I was going to use my nights to attend to my womanly needs. Teasing that he expected all my painting, plucking waxing and shaving to done on shift nights.
I told him yeah right bub; I am no 1950's housewife. A lot has happened in the last half a century so that I no longer had to remain a mystery to my husband. In case he had forgotten men were now entirely involved in childbirth, and if he could see that he sure the heck could see me shaving, waxing, and painting.
The Tables Turn
But guess what? Turn the clock ahead almost ten years, and I now channel my 1950's housewife on shift nights. I'm just going to say it;  its easier to do all things girly when the hubs is gone.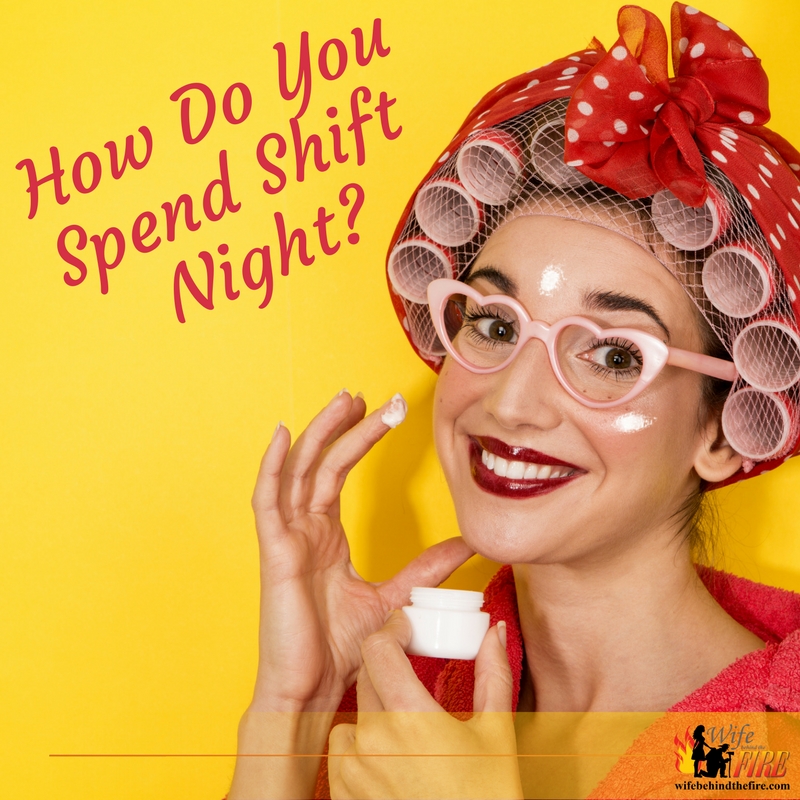 I don't have to contend with him walking in on the contortionist act that is shaving. There are no, what in the world are you doing stares while I bask in the cleansing glory of my drug store mud mask. And don't even get me started on the level of whine that he can reach the minute he smells a bottle of nail polish open. You would think he was a bloodhound!
Instead, I throw on that mud mask, grab my Dr.Pepper, and chill in the bed all while binge watching the latest hormone driven Netflix drama.  It is sweet bliss. And I am pretty sure it is what any 1950's housewife would do If they had Netflix.
So tell me, how do you spend shift night? Do you channel your inner 1950's FireHousewife?