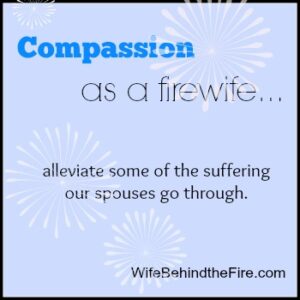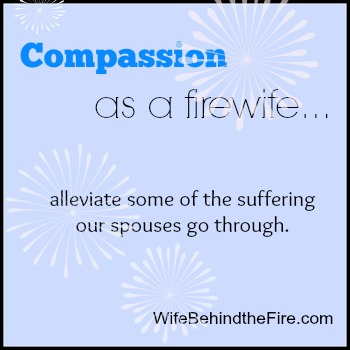 You have to have compassion as a firewife, no way around that if you want it to work.
Being attracted to a first responder tends to mean you are a personality that wants to help others as well.
It can be difficult to hear some of the stories of what our spouses witness. They see really horrible events. But instead of the compassion you feel for those that were injured, try to focus it on your firefighter. THEY need your sympathy as they retell their story.
It's not easy to block out the tragedies they share. In fact, you won't be able to block all of them. But if they are sharing, then they needed to talk it out and I hope you are the first person they want to talk to.
Compassion as a firewife is about taking care of them and their misfortune. Alleviate any suffering our firefighters may be feeling so they can go out on the next call.