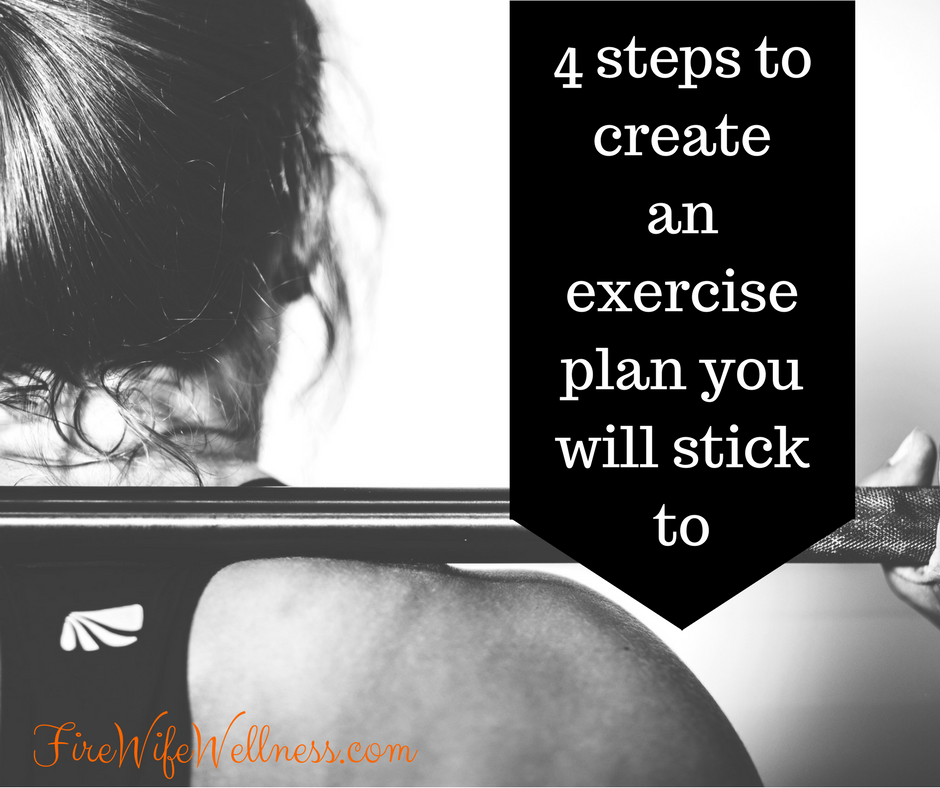 Part of the problem of an exercise program is getting started. Then a close second is sticking to it. Especially at first your exercise routine needs to be easy for you. Did you create or grab an exercise program that you actually wanted to stick to?
Many people find working out boring and simply lose interest, especially if they don't see quick results. The simplest way to stick to an exercise routine is to find something you enjoy doing. But you could be forcing other issues as well.
Choose Your Time
By looking at your daily schedule, and the family's schedule, you can see when it would be best for you to exercise. It might even be necessary to split up your workout and do smaller amounts of time throughout the day. If this works for you then do it! It's about doing it, not waiting for the perfect time you can get a 2 hour workout in.
But, before you nail down when you are going to exercise, you need to take into account what kind of exercise you want to do. That will also affect how much time is needed. If you are planning to run, you'll need to incorporate time for warming up and cooling down. If you want to take a class, you need to see if their offered times fit into your schedule.
Pick Your Exercise Based on Time Available
Or maybe you don't know what kind of exercise routine you want to do. In that case look at your schedule, figure out what time you have available each day and then start some research. Check out all the different styles of exercise out there, from running, aerobics classes, joining a sports team, to a martial arts school or gym. See if any of them offer a one time free trial class, to see if you enjoy that form of exercise. Just be sure to take it easy and not try to keep up with the class. More than likely, they've been doing it for a while and can do more. If you try to do too much, you will be horribly sore the next day and decide to never go back, even if you enjoyed it.
If you sign up for a class, the fact that you are paying for it will help motivate you to go back and get your money's worth. It also makes it more enjoyable, as you all go through the same "pain". The instructor can help you to get the most out of the class. By having the company of others, you can help keep each other accountable to keep going.
Some people do not feel comfortable working out with a group of people, possibly because they are self-conscious. However, working out alone is harder to stay motivated. Workout videos
may be a good choice for you. Many of them are set up to be adaptable to your schedule, with some having twenty, thirty or sixty-minute workouts all on one dvd.
In order to stay on track, make yourself a chart that can be hung where you will see it everyday. Mark all the days and times you plan to exercise. As you complete a session, mark it off. Make special goals along the way. Say you complete one full week without missing a session, you give yourself a prize. No, not a cupcake. Try a new item of workout clothes 😉
My 4 steps to create an exercise plan you will stick to
Pick a type of exercise or two that you like to do.
Pick the days of the week that you are going to commit to these exercises.
Write down what days you will do what exercise.
Mark off each day you complete what you said you were going to.
Most importantly, make it fun!

PS – Need a diet an exercise program that's spelled out for you? Check out the ONE/80 System and then hit me up for exercise routines. Join us in the 6 Week Fitness Mission!