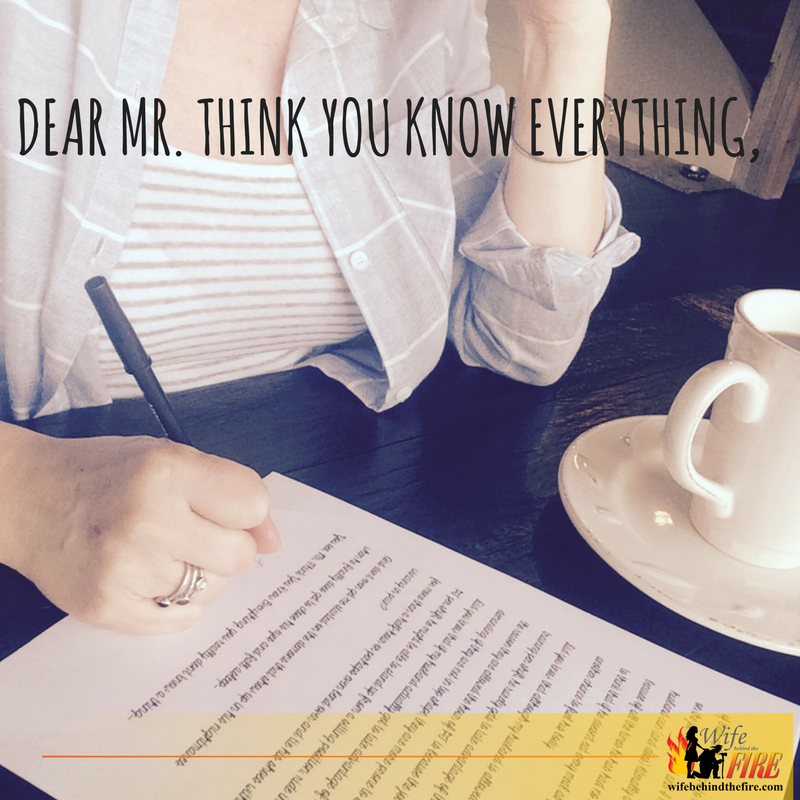 How many times have you heard, "Oh, your husband is a firefighter? Do they even work?" or, "Your husband is a firefighter? Must be nice…"   Back in my younger days, I was always quick to defend him and his position when one of our friends made a stupid comment like that. Still, I was never really sure just how convincing I was, because, I confess, in the back of my mind, I kind of thought the same way. He was so new to the job, I really had no idea what my husband being a firefighter really meant, and I certainly had no idea how the next 24 years were going to play out or how my husband being a firefighter with his "gravy" job would affect every day of the rest of my family's life.
If someone were to make a comment like that now, I honestly think I would just snicker to myself, roll my eyes and change the subject.  I have long ago learned that being a firefighter is a job that few can even begin to understand. Or maybe, after a glass of wine, I might respond with, "If you think the job is so easy, why aren't you doing it?" And if that glass turned in to two (or, alright, who are we kidding, three) glasses, it might sound more like a big "WTF?" But, really…. how do you respond gracefully to such comments? How do you explain to a non-emergency-personnel- person, what your every day reality is?  You know what? I don't know how to convincingly respond… Even after all these years and all of the explanations and all of the comparisons, I sincerely don't think that until you have lived this life, you can truly understand what it means to be a FireWife. Until you see just what kind of a toll, both physically and mentally it takes on a person, you really cannot even begin to make sense of what being on the job means.  For those of us who have seen it play out day after day, we get it.  For all of the others, here is my open letter to you…
Dear Mr. Think You Know Everything,
Yes, my husband is a firefighter. Yes, he works an average of 10 days a month. Yes, there are times he is being paid to eat, work out, watch television and even sleep while on shift. Now, let's talk about the things you don't know….
Did you know that my firefighter husband working a "mere 10 days a month" averages out to over 55 hours per week – sometimes working over 72 hours in a seven day stretch – while you are putting in a whopping 40 hours per week? Did you know that of the 55+ hours per week he is at work, he sleeps an average of three hours per night? Did you know that those three hours are rarely in a row? Did you know that because of getting such little sleep on those 10 workdays, the entire day between shifts is spent in a sleep-deprived daze because he is so tired? And by the time his shift-set is over and he has four days off in a row, he is so beyond-exhausted that it takes all four of those days to catch back up, only to start over and do it again?
Did you know, that while you and your family are enjoying holidays together, my husband is at work, not being paid any extra for the inconvenience, but getting paid the same amount he would be paid as if it were any other given Tuesday? Do you have any idea of the number of Christmas', Thanksgiving's, Easter's, Fourth of July's etc., my children have spent without their dad? Not to mention, birthdays, concerts, ball games, school conferences, important milestones and such?
Did you know that while, yes, my firefighter husband does get paid wages to eat, it is never a guarantee that he actually gets to finish a meal? His crew might just be sitting down to finally eat dinner at 8:30 at night, only to take two bites of their meal, and have to run off on another call. This is why, after 20+ years on the job, my husband and I never get to enjoy a romantic meal together. My husband can (and does) literally wolf-down an entire meal in three bites because of all the times he has had no other choice. His brain has been trained to think that if he doesn't eat every meal as fast as he can, he might not get another chance to fuel his body.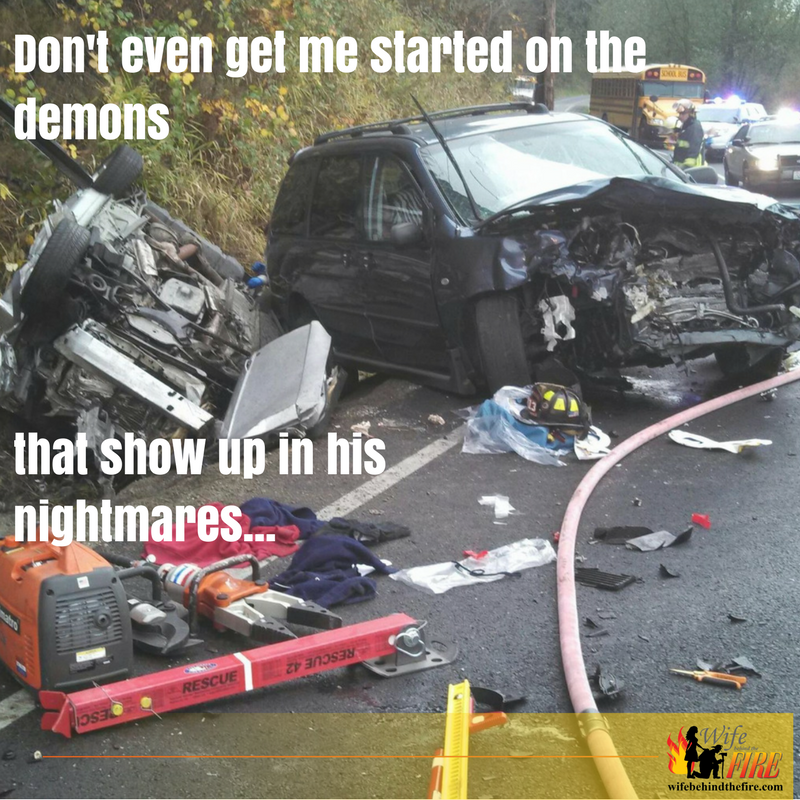 Did you know, that although my husband is allowed an hour of physical training per shift, he rarely gets to take advantage of that time? Did you know the reason they are allowed the hour of PT is because the job is so physically demanding, if they are not in top shape, they are more prone to serious injuries? Did you know that if my husband actually got to take advantage of the hour of PT per shift, he might be able to stand up from a sitting position, ride in a car for more than a half-hour or perhaps even bend over and tie his shoes without wincing in pain?
And don't even get me started on the demons that show up in his nightmares when he finally does get to close his eyes and fall asleep…
So you see, Mr. Think You Know Everything, you really don't know a thing….