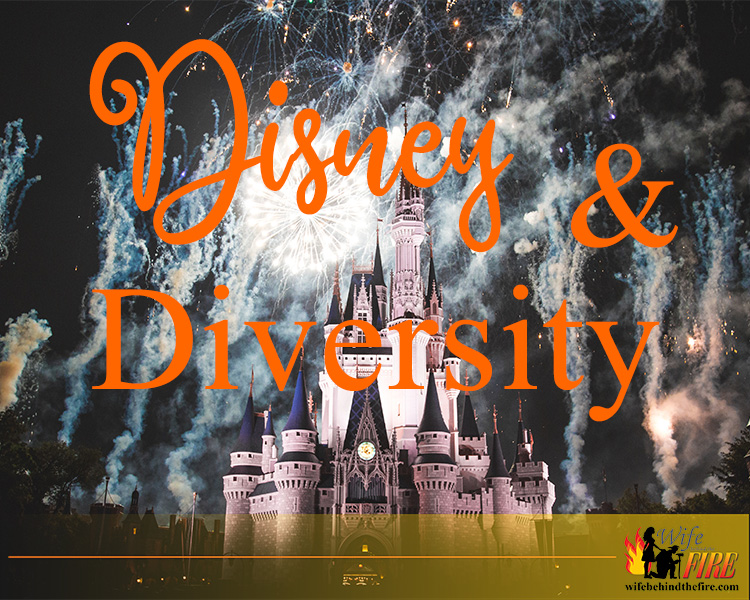 When did we develop prejudices?
Prejudice is a learned behavior. We know this. When we think about growing up, our first friends, we didn't think about socio-economic status, color of skin, shape of eyes, color of hair, brand of jeans, sneakers or jewelry worn. It didn't matter then.
When I was 16, I was hired by Disneyland to be a world famous Disney character. I was the youngest person to be hired by Disneyland, along with another girl who was also 16. We became fast friends in spite of our obvious differences: her dark thick hair, her slanted eyes. I was blond haired, green eyed. But we had a lot in common: we were both short in stature, attended rival high schools, came from large Catholic families, and shared a mutual admiration for sassiness. We were so young, so naive and had no idea how our lives would change by working at the most famous amusement park in the world.
We were wide eyed as we started our first job. We had a pact to watch and learn from our co-workers, to learn from their animation on set, how to interact on stage and back stage, and how to be one of the best characters ever. We were thrilled, so excited and drank it all in. And did we learn a lot.
It's been 31 years since we were hired and about 21 years since we left the Park we called home during our most formidable years. We see each other here and there, but I think our reunions are the high points of our year. Today we had a brunch of which six of us gathered to reminisce, talk about our children, our current lives, careers since Disney and those who still work there and their fabulous careers. The most common thread is the experience we all had is something we all discuss at all our gatherings, which sometimes number up to 200 people. We marvel at how much we all hold each other in the highest regard, how much we completely adore each other, how much we respect each other. We were a group of teen, twenty somethings, thirty somethings, forty somethings, married, single, straight, gay, caucasian, african american, filipino, latino, Catholic, Mormon, agnostic, atheist, brainiacs, scientists, screen writers, thespians, PhDs, Boys Scouts, Girl Scouts, high school students, college students, law students, military reservists, Olympians, Republicans, Democrats, Independents. We covered the gamut. And yet, we all were devoted to each other. We all were there to fulfill the dream of children and adults.
We met people from all over the world: dignitaries, princes and princesses, emperors, kings, queens, presidents, governors, celebrities, and our favorites: Make-A-Wish children. These children had a dying wish to see a Disney character. When we were told that we were to be that character, the pressure was immense. We had to go on stage to be everything that child imagined we would be, without knowing what they thought. We worked through the set in tears, yet they are our fondest memories and our best moments.
We often talked about why were were able to do this. Why we were able to be such good characters, why were were able to bring joy to millions of people, why were able to become those characters created by the omnipresent Walt Disney. We owe most of it to us, people who loved what we did, who believed in the magic of Walt Disney, who loved people. We loved each other and all the guests. We loved the nuances, the quirks, the whole person, the creativity, all of it. We marvel today at how during our breaks, we laughed, talked about every topic under the sun, laughed, rubbed each others shoulders, laughed, cried, laughed, joked, pulled pranks, snuggled under costumes for warmth, laughed, were inappropriate, were wildly inappropriate and laughed about it and developed and grew up. We grew up to be professors, doctors, parents, heads of companies, actors, fundraisers, world travelers, and on and on. Our behavior toward each other would today be called into question, some would find offense and others would be aghast. We behaved in certain ways because it was fun, there was nothing malicious in its intent, nothing that would garner scrutiny, nothing that would be taken the wrong way. We were straight shooters and genuinely liked and valued each other. That's the key to human relationships. We valued each other. So much as to what divides us today didn't matter then. It didn't matter then. It shouldn't matter now.
What matters is valuing each other. Enjoy the laughter. Enjoy the nuances of humanity. Notice the kindness in a face. Notice the arms reached out in warmth and welcome.
Value the other person and what matters.