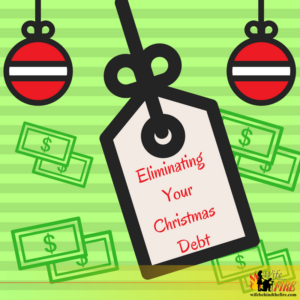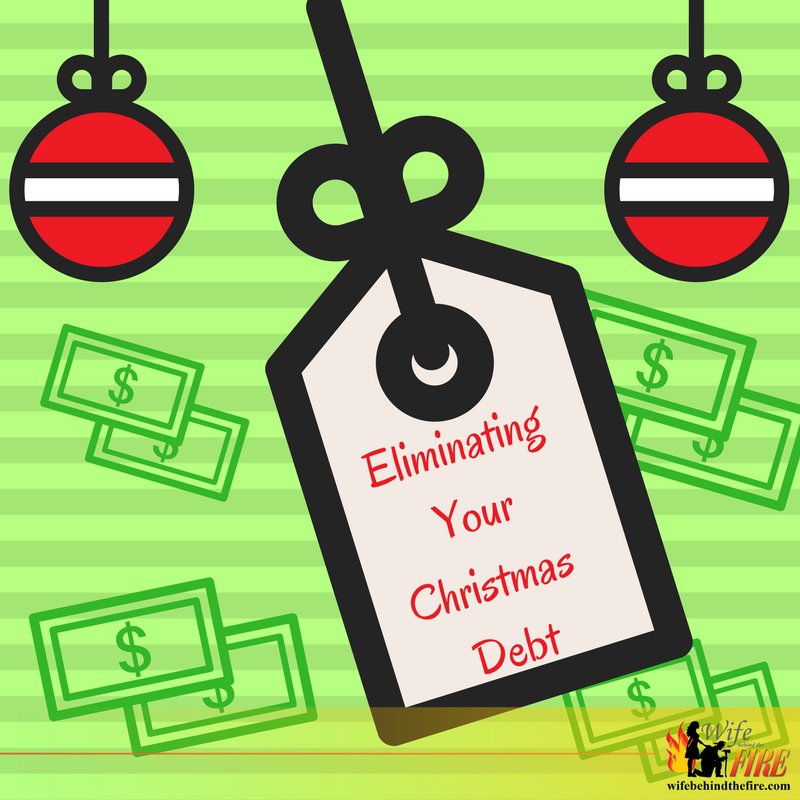 It's no surprise that many families use credit cards to supplement their Christmas shopping budgets. Credit cards can come in handy when your teenager asks for the newest video game system, or a household emergency ate up your emergency fund AND the money you had set aside for Christmas gifts. However once the first of the year comes around and the credit card bills land in your mailbox, the regret kicks in as you wonder how in the world you are going to pay this all off in a timely manner.
Sitting down with your spouse and creating a plan that works best for your family is the first step. If you are both on the same page and agree to the plan, it will be easier to stick with it and hold each other accountable. If you start small and set short term goals for paying down your debt, it will make the end goal more attainable. Having small successes along the way will motivate you to keep working towards that zero balance.
So where will the extra money come from to pay down these new bills? Setting up a family budget is one way to find extra money you are spending on unnecessary items that could go towards your debt. But what if you already have a budget set up? Here are some tips and tricks to be able to set aside money each month to pay off your Christmas debt efficiently and quickly.
Reduce your meals out.
Reducing the number of meals you eat outside the home is a very quick way to make extra cash available for bills. Just one dinner out could free up on average $40. Instead of stopping for that gourmet coffee at $5 a cup, make your own at home to take with you while you run errands. If you buy one less cup a week, that's another $20. Another easy choice is to pack lunches for work rather than ordering in with coworkers or going out for lunch. Just by making these small changes to your leisurely spending can easily afford you the money to pay off a big chunk of debt each month. The more leisurely spending you are willing to cut back, the quicker you will be out from under the burden of your Christmas debt.
Adjust your grocery budget.
If you don't already, start shopping sales. Gather weekly ads and plan out your shopping list before heading out to the store. Shopping sales is one of the easiest ways for me to reduce my grocery total for the month. Many stores have apps for your phone that allow you to clip virtual coupons to further stretch your savings. Some of these stores even allow you to earn money off your next bill when you spend so much money in their store. Avoiding unnecessary purchases is also a quick way to lower your grocery bill. Leave like cookies, soft drinks, or other items that are not required for your regular meals out of your cart and watch the available money add up!
Consider using your tax refund.
If you receive a tax refund each year, this may be an easy and quick way to pay off your Christmas debt in one payment and avoid pesky interest charges. Have all your paperwork ready and file as early as possible. The sooner you can apply your tax refund to your credit card payments, the less you will have to pay in the long run.
Purge your home and sell items.
We all know that after Christmas, our homes are abundantly filled with new gadgets, toys, and clothes. Doing a new year purge of your home could definitely yield you many items that you no longer need or use, but still have lots of life left in them. Items like name brand clothes, small kitchen appliances, and toys your kids may have outgrown usually fair well on Facebook Garage Sale sites. If you live in an area where the weather would allow a spring garage sale, you could do a big purge of your home and make a good bit of money at the same time.
Whatever method you choose to help you pay off your Christmas debt, do it as quickly as possible especially if you have a higher interest rate card. The quicker you pay off your credit card bills, the less money you will be out of pocket in the long run to interest. What tips do you use to pay off your Christmas credit card debt?