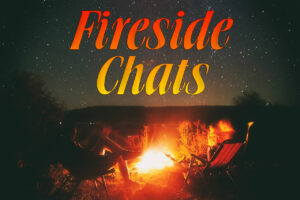 Who doesn't love a campfire? Let me tell you why I chose it for the name of my weekly post.
If I think of the last few campfires with my girlfriends, the wine is flowing and we're chatting about wife/family issues. We're talking about ridiculous topics, issues we're going through or bigger topics that might be going on in the world if we feel the need to get it off our chest. Or we're talking about the latest song and debating if we like it or not. That's how a fireside chat goes lol
A lot of good times have been spent around a fire with the firefamily reminding each other that we're all in the same boat and we're not going crazy. That our husband does the same annoying thing everyone else's does. Since we're all good friends, it's also a safe place to ask controversial questions you wouldn't normally ask. I love my non-judgmental friends!
Yes, I have guest posters and I'm so thankful for them. I want to hit even more wives with questions and I'm going to…because I can. 😀
Each week I'm going to have a topic. I'll pick some of the gals on our fb group to answer the question or attack the topic. I'm hoping I get a lot of random gals that will be willing to give answers. I know I have quite a few that are more than willing to give their opinions lol That's just one reason our group is such a great place.
I'll post their answers to the topic and then I'll give my answer. As you can see this might be a long post. Depending on how your day is going and what time it is, grab wine or coffee.  Then snag a cupcake and hear how other fire wives are dealing with the same issues as you.
Let's start with something NOT controversial.
How were you brought into the fire life?
_____________________________________________________________________________________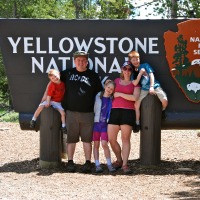 I married into the "paramedic who was the shift manager on a private ambulance" life. Granted, we had the 24/48 schedule….but he usually could take a nap here or there on shift. When he transitioned over to a paramedic on the fire department, it was a whole different ball of wax. Instead of running geriatric nursing home patients, he was on the west side. Where people get shot n' stuff. That stressed me out far more than anything he would do as a paramedic. He wasn't running in to burning buildings, he wasn't in any danger from his JOB, just his location. After a while, I managed to learn to sleep again….and then he was offered the chance to cross over to the fire side.
Even though being a firefighter was what he had wanted to do since he was 18, things had changed. He had a family now. A (fabulous) wife, 2 kids, and a third on the way made the choice harder for him. There was soul searching and budgeting and long term planning while he grappled with this decision, but in the end he decided to go through the academy. I gave him the all clear, I told him that I would support whichever choice he made, that I would talk through any scenario with him, but HE needed to be clear on which he wanted to do. Our third child arrived September 29, 2009. He graduated from the academy October 14, 2009.
We love this life, even with all the stress, and the unknowns, and the politics…I'm glad he made the choice to cross over to the fire side. When he talks about "getting a fire" it's similar to a kid talking about getting the big hit or winning a spitting contest. Anyone who knows me knows I get excited, easily, and often. I LOVE LOVE LOVE so many things and so many people and I wear it all on my glitter covered sleeve. But he's my polar opposite, he's a very mellow guy and I can't imagine life without him having the chance for that enthusiasm.
_____________________________________________________________________________________
I unknowingly walked into the fire life. I met Mah Boo while bartending my way through college. He was definitely the handsome, strong silent type. So silent, in fact, that I couldn't hardly get a word out of him, not even what he did for a living. However, he did leave his number for me on napkin under his tip. I called him a few days later and we made plans to go on a date.
The day after that date, he called me from an unknown number. I returned that call, thinking it must be a work number. Much to my surprise, this is what I heard.
"Charleston Fire Department. Engineer — speaking, sir."
Stunned, I could barely get out, "Uhhhh. Is there a Tom, there?"
"Yeah."
"Can I talk to him?" I asked.
"That depends." he replied.
"On what?
"How you related to him?"
"Well, that's moving a bit fast after one date, don't you think?" I answered rather snarkily.
"Hold on a sec." he said with mild surprise.
I could hear Engineer —, talking to the other guys in the company despite his efforts to muffle the phone.
"Y'all, he really did go on a date last night!"
"Haha, no shit. Well tell him he's got to make her some down here. We have got to approve."
After a couple more moments of some muffled speech and boots clomping on concrete, Tom finally gets on the phone.
"Hey."
"Hey. So you're a firefighter?"
"Yeah. Wanna come visit the station?"
I'm sure y'all can guess that, yes, I went to the station. I met the guys and smiled my way through what felt a little more like an interview, than a station visit. But I must have passed muster, because Engineer — shouted after me as I left, "If you're gonna break up with him, I want a two week notice."
12 years and 3 babies later, the rest is history. We've weathered some terrible storms in this fire life, but I've never forgotten the sense of family I felt when I was first introduced to this way of life. A sense that has only gotten stronger as I've gotten to know firewives all over the country.
_____________________________________________________________________________________
That leaves me…and following Amber's story is going to suck.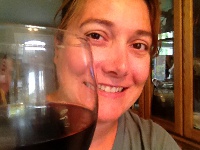 Hubby always wanted to be a firefighter but circumstances that are too political, led him to pretty much give up on the idea. We ended up moving down the street from a fire station. He was commuting with his construction boss at that time who was volunteer ff two towns over. Needless to say when our station advertised for applicants soon after moving in, hubby applied.
I knew I was in for hell at that point. I'd set stipulations that there HAD to be a playset in the backyard before he could go to class. If I was going to be stuck home I wanted something more to entertain the rugrats. He and a buddy were up until midnight the night before getting that thing put up. Big old flood lights, I'm sure the neighbors loved us. It was a work night
It got him to where he is now as a paid ff. I'd go through all the horrid days on end of raising babies by myself in order to get him to this point again.
Alright, now to figure out the next question. Look for another Fireside Chat next Tuesday!
Links used at times are to products I will make a commission from. All the pennies add up to help with hosting and site maintenance.