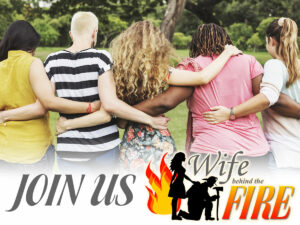 For 3 1/2 years we've had a kick ass, wives group. I love having a group exclusively for wives.
I've taken heat for it over the years, but that's ok. Ask any one of the wives in the group how they feel about it being wives only and you'll get the same answer from all of them, they appreciate the group is just for them.
Having a safe place to talk about only things a wife goes through can mean the difference between a good day and a day you barely made it through.
Click to join the only group exclusively for Firewives.
Once you request to join, keep an eye on your facebook messager. I contact everyone before approving.
Since the group is active it brings quite a few non-wives wanting to join. I've tried one big group before but I didn't have any rules in place at that time and it was a huge failure full of drama. I about lost my mind. Wait, I was super hormonal, I was already out of my mind. The drama DID NOT HELP and made me even more miserable. I closed it to everyone again except firewives.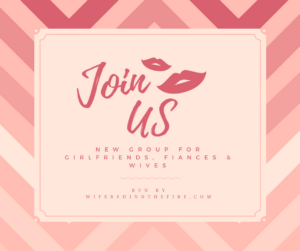 But, with the recent insurgence of group requests I bit the bullet and created a new group for all women in the firelife. Yes, it was against my better judgement and I had a weak moment with women contacting me. I might have hyperventilated the next morning after doing it. Amazing thing is I can't even blame wine. Stone cold sober and I still added all that work to my daily life.
It's on a trial basis and we'll see how it works out.
If you are dating a firefighter (girlfriend, wife, fiance) you can now join the Women Behind the Fire facebook group. Facebook instantly sends questions for that group so please keep an eye out on your messenger for them. Just like my wives group, I contact everyone.
I have the same simple rules in both groups. The biggest one being to balance your posts. Life is full of crap and the group is there for you to vent to other women that get it. However, I require you to start a new post right after that rant with a positive in your life, no matter how small or silly that positive is. A new post simply stating "I like puppies" fits the bill.
Why this key rule?
No one wants to visit a group that is always full of rants and vents and yuck. The negative breeds more negative and then most women stop checking in let alone posting. Most women including me. If I don't want to check into my own groups then my time is wasted and I know the majority of women are not visiting the group.
So my very important rule of balancing our posts was born. Vent, rage, get that horrible energy out. Then turn around and tell us what you are grateful for.
We'll look forward to getting to know you better!