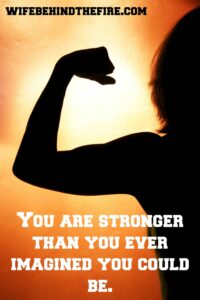 In light of the recent tragedy in Boston and the many LODDs this year, I feel compelled to finally complete the Firewives Guide to PTSD, in hopes that it reaches someone who might need it.  I remember searching for resources or experiences from a firewife's perspective after the Sofa Super Store fire and finding nothing and being extremely disheartened by that.
This is an intensely personal topic for me.  In fact, that's why it's taken me 5 months to get around to writing it.
I didn't always survive it well, but over time I learned what worked.  It may not work for you, but at least it's a starting point.
For those of you who don't know, my firefighter has PTSD from a warehouse fire that killed 9 of his friends and coworkers nearly 7 years ago.  While I will never see with my own eyes the horrors that he has, my own dreams are haunted by the echoes of those events and the moments when those horrors almost consumed him.   We, firewives, are the ones who glue the pieces of their shattered souls back together after the smoke clears.  That is the burden we carry.
After a tragedy, it is easy, and to some degree natural, to devote yourself fully to helping your firefighter recover.  If you don't find a balance, it can easily consume you too.  In fact, you can develop something called secondary PTSD.
Secondary PTSD
Secondary PTSD is when a main caregiver or spouse of a PTSD sufferer develops PTSD symptoms after caring for the sufferer for so long.  In my case, I had devoted so much time and energy to "smoothing his path" that I was completely unaware that I had developed it.  I had become hyper vigilant to his triggers, irritable, and irrationally angry.
I was argumentative anytime anything fire department related was mentioned. I blamed everything wrong in my life on the fire department.  I had become so over involved in fire department related stuff, that I had lost my real world perspective, which is what my firefighter needed most of all.  I had immersed myself so fully, that I learned so much about fire department training, policies, and SOPs, I could debate tactics and strategies with my firefighter. I had laws and federal policies memorized.  I emailed state senators on a daily basis lobbying to change union laws.  I  even knew the gossip before he did.
This coupled with his PTSD and other more normal stressors, nearly cost us our marriage.
When I realized just how wrapped up I was in it, I backed off.  It was hard, very hard.  I'm a fixer by nature. Ultimately, it was what was healthiest for both of us, because I wasn't willing to give up on us.
Of what I have learned over the last 7 year, the 3 most important pieces of advice I can give are:
1.  Have a support network outside of your husband and family.  I cannot reiterate this enough.  When your firefighter is emotionally (or physically) unavailable to give you what you need, to stay strong for him and yourself, you need somewhere else to lean.   Wifebehindthefire has been a life saver for me!  I strongly recommend getting involved in our Facebook group!  The women there are amazing, funny, strong and most importantly real.  I feel like I've known these women all my life!
2. Cultivate your own hobbies.  Hobbies can be a great distraction and/or way to focus on something other than the fire department, especially since we spend so much time without our spouses.
3. Keep reminders nearby of the happy parts of life. Keeping tragedy in perspective is hard.  Do not let it steal your joy.  Find happiness everywhere you are.  I firmly believe laughter is the best medicine.
Don't be afraid to seek help for yourself if you need it.  Keeping yourself happy and healthy is the best way to help your firefighter!
Toodles ~Amber
Don't miss the other articles in this series.
Firewives Guide to PTSD
Symptoms
How to Talk to Your Firefighter
Treatment Options