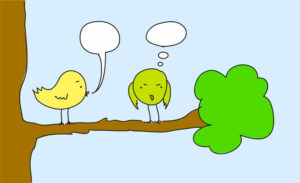 In this installment of The Firewives Guide to PTSD, we are going to discuss how to talk to your firefighter about mental health.  It may be the most important conversation you ever have.
Talking to your firefighter about mental health needs to happen long BEFORE any trauma occurs.  That's right, I said before. A successful firefighter marriage is built on open communication lines.  Let your firefighter know you are always willing and able to listen to what he needs to say.
FIrefighters are a tough lot. They are born protectors and rescuers.  Getting them to talk about their feelings or mental health in general can be tough.  It's practically ingrained into the fabric of firefighter culture.  They may not want to tell you what they've seen, or what's going on inside their heads out of a misguided sense of protection or macho tough guy bull-honkey.  Let your firefighter know how Firewife Strong you are and that he can lean on you when he needs to.
A person in the midst of PTSD or even depression, has such a raging battle going on inside their own head, that they may be completely unaware that their behavior is unusual or that it is affecting the people around them.  This is that moment that you will really need your firefighter to listen to and trust your opinion. It will be much easier if you have already built a healthy communication system.
Here are 6 ways you can help your firefighter (and yourself) maintain open communication lines.
1. Learn your firefighter signs – Does he distance himself from the family after a bad call?  Throw himself into hobbies?  Obsessively play video games or sleep the day away?  Fuss at everyone and rage at everything?  He may have had a bad call the night before.  Time to take the bull by the horns and give him a chance to let it out.
2. Create a code word – If you have self made army of tiny mini me's, like I do, you may find it helpful to create a code word. "Flibberty Gibbit" lets me know we need to give daddy space and prevents any hurt feelings among the littles.
3. Talk to your firefighter distraction free – Turn off the TV.  Put the kids to bed. Close the computer.  Leave the smartphone in the other room and carve out time to really talk to one another. Seems so simple, yet with our fast paced lives, its so easy to just skip out on.  Discuss mental health. Decide, together, what all your answers to the "what ifs" will be.  Fear can not thrive where there is a plan. So,   congratulations, you just made fear leave the room by planning for your worst case scenarios.
4. Encourage a stress relieving hobby – Exercise has been proven to be an effective combatant against depression and stress related illnesses.  Mah Boo likes to ride his bicycle.  I encourage him to go on a ride if he seems irritable or stressed.  He usually comes back calm and ready to talk.  If you have a hobby you can do together, that's even better.
5. Create a support system for yourself outside of your firefighter – I can not emphasize this enough. This is of the utmost importance for a firewife's sanity.  We all know that our firefighter will not always be physically available to us.  It's the sacrifice we make as a firewife, but with all they see, they may not always be emotionally available to us either.  If you have a support network outside of him (like our facebook group -shameless plug), to help you through the tough parts, it's much easier to stay calm for him and with him.
6. Remind your firefighter that life goes on – (aka: kick them in the ass when needed) They see so much of the ugliness in the world, they need reminders of how beautiful life is too. Take a family or couples outing.  Tell funny stories, whatever it takes.  Don't let them mope, and don't let it be an excuse to treat you poorly either.
Any marriage takes work, a fire marriage, doubly so.  So keep those communication lines open, love your firefighter and hang on.
Other articles in this series:
Firewives Guide to PTSD – Symptoms
Firewives Guide to PTSD – Treatment Options
Firewives Guide to PTSD – How to Survive Your Spouse's PTSD