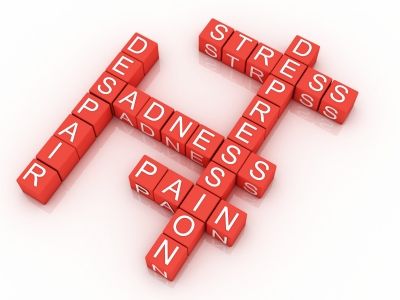 While I wish life could just be about barfing rainbows and farting glitter, its not.  I'm going to tackle a tough topic today, Post Traumatic Stress Disorder.
Post Traumatic Stress Disorder is the dirty little secret of the fire service. Everyone knows it's there, but it's rarely discussed in the light of day.  Let's be frank, it is entirely unreasonable to expect firefighters to be completely unaffected by all the ugliness they see on a daily basis.  Rather than sweeping it under the rug, let's open up the lines of communication and have a honest discussion about it.
Post Traumatic Stress Disorder, or PTSD, is a condition that can develop when an individual has been exposed to one high impact traumatic event or as a culmination of many traumatic events.   It is characterized by behaviors that were not present before the event, such as night terrors, rages, hyperarousal (high anxiety, always on alert), flashbacks, depression that has persisted for longer than a month.  In some ways, it is like being in an exaggerated but constant state of survival.
PTSD can be particularly bewildering for spouses of firefighters, as we may not know that the trauma has even occurred.  Every firefighter experiences bad calls.  How they handle it is varied.  Some need to clamp the lid down on it fast, while others will want to talk about it, and still some others will avoid the issue (and us) all together until they process it.
How do you know when it is worse than just a bad call?  Here is a list of 3 warning signs that it may be more.
1. Changes in Mood – Has your firefighter been experiencing mood swings, irritability, extreme anxiety or emotional numbness?
2. Changes in Behavior – Is your firefighter isolating himself, binge drinking, sleeping a lot?  Does he not seem to have the energy to participate in family life or even care for himself properly?
3.  Changes in Thinking – Is your firefighter expressing disturbed thoughts like, "nothing matters," or "nobody cares."
Trust your instincts.  If you feel something is wrong, open up a conversation with your firefighter.  Let them know you care and are willing to listen when they are ready to talk, but do NOT force them.  Find out what services are available to you and your firefighter through your fire department or union.  Develop a support network for yourself, independent of your firefighter and most importantly, remember that the behavior is not because of you.  You are not alone.
Other articles in the series:
Firewives Guide to PTSD – Symptoms
Firewives Guide to PTSD – How to Talk to Your Firefighter
Firewives Guide to PTSD – Treatment Options
Firewives Guide to PTSD – How to Survive Your Spouse's PTSD