You have the perfect plan in place and the house is full of healthy foods. You are READY to rock this new fitness and weight loss. You get after it. Week one is hard, but you do it.
Week two? The kids have practice every day this week. There are two basketball games. Saturday is a tournament. There's a giant project due at work. You are tired. Legit tired.
Missing out on Monday's workout is ok. You have the whole rest of the week and will go tomorrow.
Tuesday you just can't get up early and do it, you'll do it in the evening after work. Crap, today was basketball night and the darn kid forgot to bring their uniform. You need to rush and drop it off and get dinner done and eaten so the rest of you can get to the school to watch.
Workout…not even a thought until bedtime and then the guilt hits because you didn't do it and it's two days now. Then you figure why bother you were never going to hit your goals anyways. Next Monday you'll start again. Next week is MUCH less busy and it will be easy.
Any of this story sound familiar?
I bet it does. It's super common for us to run through this over and over and over. Keeping this cycle of not working out and not putting our health as a priority is easy. We are legitimately busy and it's hard to find the time.
But, that's the thing. There is never going to be this magic free time for you to do it. You have to make the time and make it a priority.
That's why mindset is so important when working on weight loss. It's just about everything.
Every day you have to make the choice of what will be your priority for that day. Feed the twerps and make sure they get to school is obviously important. I guess if you have to go to work so you can buy the damn food, that could be important too.
But, after that you generally have choices about where you fit in. There are a lot of reasons why you should be making YOU the choice.
Your kids are watching you. Always watching you. When your health isn't  a priority, they grow up thinking it's not important. They become adults that think it's not important.
If you can't make time to hit the gym for 30-60 minutes, how are you going to schedule in multiple doctor's appointments, possible hospital visits and bed rest when you make yourself sick?
Is that last one dramatic? Nope, not even a single bit. Your choice is to take care of yourself now or sit in waiting rooms. It really is that important. As FireWives we know the calls our spouses go on and how many of them are preventable diseases. WE KNOW!
Is it always easy? No, but is it always important? Every day, all day.
Want to hear me yak at you about mindset & motivation? Join me on Wednesday for the webinar. If you can't make it live, I will have a replay ready for you soon after. Just go sign up for more information. Fitness Mindset & Motivation Webinar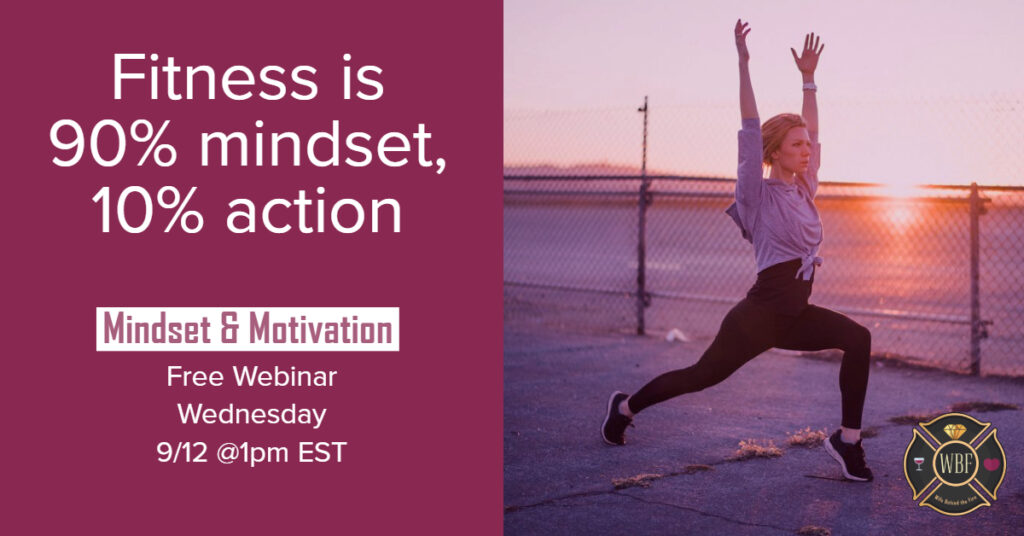 Happiness is a choice and so is your health. Live with no regrets,