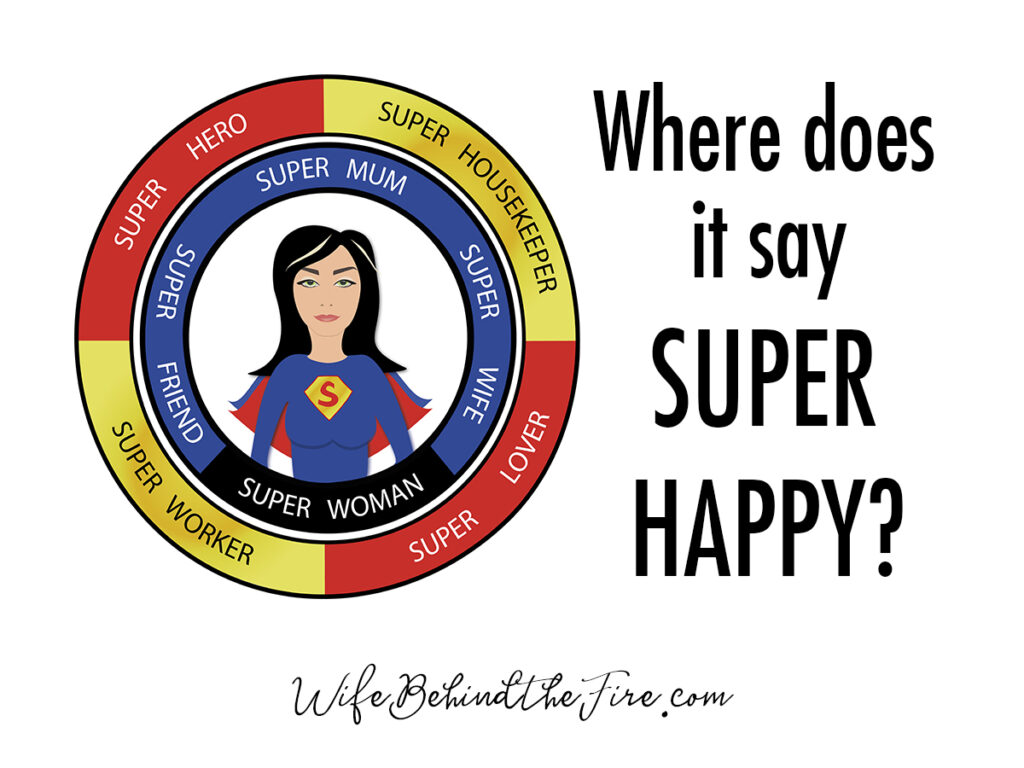 If I've learned anything over the nearly two decades of us being in the fireservice, it's that you CAN NOT fit everything in. Something's gotta give.
I know some of you type A personalities are saying, "nope, I get it all done". Don't believe me? Think about it for a minute. Go grab a drink and see how much of this happens.
Is your day similar?
The daily list is giant, especially if you add a kid(s) to do list on top of yours. Depending on how many hours a week he's working, plus calls and drills if he's a volunteer, you may be "single" more often than not. This tends to mean you are picking up and cleaning the house, plus all the family things like doctors, sports and activities. Want to add work on top of that? Yep, quite a few of you do.
Super FireWife
Well for the first few years he was in the fireservice, I was getting it all done. I was super firewife. House was pretty spotless. Toys picked up nightly. Dinner made fresh every night and plenty of baking. I was very active in the PTA and volunteered at the school regularly. I worked part-time for extra money to cover bills. We had giant birthday parties and holidays at our house. Then had regular parties with our friends because our house could fit more comfortably. The whole shabang!
I was even working out regularly.
I was doing all of the things I really wanted to do and loved to do.
Then, the burnout happened. I told you something had to give. What gave out was my sanity. I became miserable and angry. I was angry that I was picking up so much of the slack for firefighter not being home. I felt unappreciated for all that I did every day. Why was I the only one doing everything?
Easy answer…because I always had. I hadn't "trained" anyone to help. I just suffered in my martyrdom and expected others in the house to magically figure out how to help. I'd taught everyone that our great life just happens magically.
It took me a while to figure out why I was so miserable. Then a little bit longer to figure out how to fix it. It was actually a pretty easy fix for me, but I'm not a type A personality by any means. Some of you that are type A will need to give some suggestions below to help others please.
But, It Has To Get Done!
Here are some ways I learned to fit everything in without going crazy.
Prioritize – This is the biggest key to any schedule. There are only 24 hours in every day. Eating, sleeping and some exercise should be tops on that list. Then figure out what other things must be done and when you will do them in those hours that are left.
Schedule – Now this one I battle. I'm not great at scheduling and sticking to it. I was much better when the kids were younger and I had to. Since everything did evolve around getting them to their school, appointments and sports. I was forced to be a big scheduler then. When you create your schedule, add everything to it. Write in your sleep times, meals, snacks, exercise and then the items you prioritized above, including your work hours. Write it all on your schedule for at least a week so you can see that you can't possibly get everything done that you think you can. There just aren't enough hours…it will help you with prioritizing better on your second week 😉
Train the family – This one took me some time. I was pretty good at having the kids do little things, but none of the big stuff. Even though they were plenty old enough to be doing anything around the house I could ask. Not only did I have to train the family what help I needed around the house, but I had to train myself to ask for that help.
Let things go – While you are prioritizing, look at ways you can just let things go. Yes, I may mean become a slacker in some areas. My windows generally aren't clean because I refuse to wash them weekly. However, dishes are done and counters are clean so we are healthy lol Bathrooms are cleaned regularly and that's something I learned to quickly pass on to the kids. Don't forget, letting things go isn't forever. We go through many stages in life. As my kids got older, somethings were added back. Now that they are grown, A LOT of things will be added back.
All of us have our own balance that works for us. No one way is better than another.
For me, I've never been the most amazing housekeeper so I had to really work at it. Instead of beating myself up over it anymore and setting higher standards that I cared about, I learned to shrug it off and do the basics. I love to cook and bake, but there's not always time to complete the meals I want every day. I learned to meal plan and freezer cook. On the days I have more time to cook I enjoy it even more. Other days, I cook up that meal I pre-planned.
For the last 10+ years, my focus has been on trying to enjoy the time with family that I am given. That became my top priority. Not being the perfect housekeeper or family manager.
Are you stressed out and trying to do more than you have time to complete? Or have you found the perfect balance for your life? Are you noticing signs of burnout?
Living with no regrets,