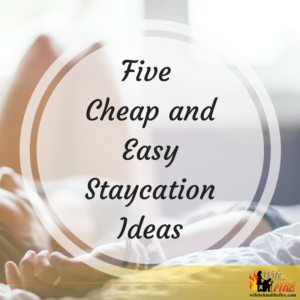 Let's face it, more often than not your firefighter comes off shift TIRED. The thought of traveling for vacation probably isn't at the top of his priority list when he thinks of his time off – whether it's driving in a car or boarding a plane. I know for me personally, traveling wears me out! By the time we get home from a trip, I feel like I need a mini vacation from the main event.
Staycations are a perfect opportunity to rest and relax with your firefighter on his time off without breaking the bank and wearing him out even more. There are endless opportunities when it comes to staycations – they can be as simple as turning off all the electronics and staying in bed the entire time, or allow you to be adventurous in your own city.
Spa Day
Who doesn't love to be pampered? You can go two different routes with this staycation. If you want to go the cheaper route, have a spa day at home. Take turns pampering each other. Exchange massages with lotions or oils. If you are adventurous let your firefighter paint your nails or wash your hair for you. Play relaxing music and make sure all phones and electronics are off for the day. A nice bottle or wine or champagne and fresh fruit would be a wonderful accent to this staycation.
If you want to be pampered together, look into local spas or salons that offer couples massages. Book yourselves a massage, pedicure, the whole works! Order dinner in so you can come home and just relax and enjoy the rest of the day. Nothing will put you in the relaxing staycation mood more than a spa day!
Game Marathon
My firefighter and I love to take some time out to play games. An ideal staycation for us would be to stock up on a bunch of junk food or finger foods, buy a new video game and stay in for a game marathon. We played video games a lot together when we first started dating years ago, so this takes us back to easier times before kids and the hectic life.
Another spin on this is if you don't enjoy video games, you could do board games or card games. A staycation is all about doing things you enjoy and that are relaxing. Pick up a new board game or a fresh deck of cards and have fun!
Cooking Class
Cooking together is a great way to relax. Pinterest and Facebook are full of great new recipes to try. Pick out a couple that you would like to try with your firefighter. Before your staycation commences, hit the store for all the essentials that way when he's home from shift your staycation can begin! Pour some wine, or your favorite beverages and turn on some relaxing music. Cooking together is one of the most romantic ways to spend an evening.
Movie Marathon
If my firefighter picked our staycation activity, this would be it! I knew I had to include this on my list. Amazon and Netflix are our go to's for movies. We love to order in dinner, put a few movies in our que and have a nice relaxing evening. It is easy to extend this into a staycation. Stock up on your favorite snacks, mix in some new release rentals with your old favorites on DVD. I can't think of a more perfect way to spend a few days snuggled up on the couch or in bed!
Be a tourist in your own city.
If you are looking for a little bit of adventure out of the house but don't want to travel far, this staycation is for you! Look up historical places in your area. We have a lot of little historical museums and sites in our area that we'd never think to explore if we didn't know they existed, and many people don't! Try a new restaurant for dinner while you are out.
If you are more of an outdoorsy couple, look for new hiking trails or biking locations. Get out in nature and let the fresh air relax you.
Staycations are a great way to relax and enjoy some time off together without breaking the bank or adding the stress of traveling. Have you staycationed with your firefighter? What are your favorite staycation ideas? Do you prefer staycations or an actual vacation out of town? I'd love to hear your thoughts!