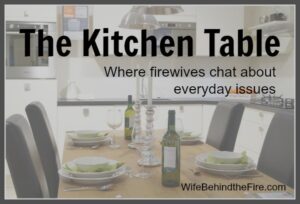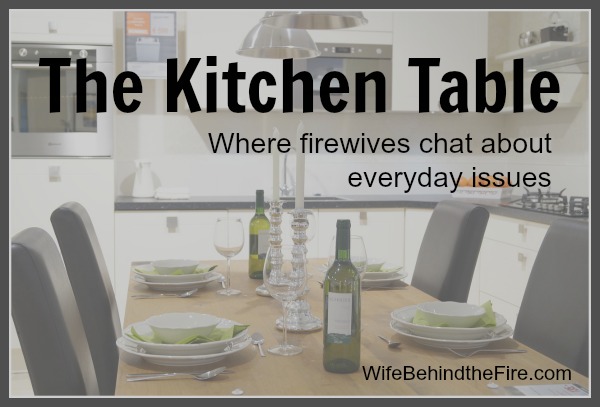 We love to see our firefighters in their Class A's don't we? Except for the fact that in most cases it means a funeral. 🙁
A fun reason to dress up is the cure for that.
This weeks question:
Does your dept have a formal ball?
____________________________________________________________________
Ashley T.
A formal ball? I had NEVER even heard of a FF ball (that kind, anyway) until I got involved with online groups. Even before we went Federal, I had never heard of this. A banquet, sure.
I guess being in the Federal service you miss out on all those things, because we don't even have those now. I'm not sure if this is just because our chief is a bit of a crank, or if it this way throughout the entire Fed service. Rest assured, I am jealous of you ladies who get to dress up and have a fun date night out with your FF's and your fire family.
____________________________________________________________________
Christy T
The CFD (Columbus,Ohio) does not have a Ball, but a neighboring department does. The Dublin Firefighters Ball is the first Saturday in March and benefits the MDA. All firefighters and their significant others from the surrounding departments are invited to come out and have a great time.
It's held in a hotel and a block of rooms are set aside for attendees to purchase for the night. We have only gone once due to schedule conflicts but are hoping to make it next year. It was actually our 3rd date years ago, lol. It was so much fun!!! It's great for meeting new people and celebrating with old friends. As you can imagine, many shenanigans are involved as well!! 😉
____________________________________________________________________
Trina H. from Too Hot To Handle is a lucky girl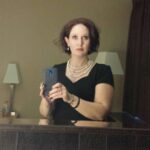 We do have a Department Formal in the winter, planned by a FF and his wife.  It is held at one of the local hotels, making it easier to make sure that everyone makes it home the next day, safe and sound.  There are usually 150ish people that attend.  One of our firefighters, who is a DJ on the side provides the music.  Tables are an important part of the evening. "Who are you sitting with?"  It makes me smile because there are some things that are just part of human nature.  Dresses range from your average LBD to NYE in NYC kind of cocktail dresses.  Not a surprise, I opted for the former.  We usually have a cocktail hour and buffet dinner. Of course, there is a lovely assortment of yummy deliciousness to choose from.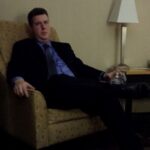 This year we created a day of it.  Our kids went in a few different directions with family.  We spent the afternoon at the mall across the street, lunch at Five Guys and holding hands like we did when we were in college.  It makes for a nice mini vacation from the stress of life.After dinner and dessert, I ran back up to our room and changed into jeans and a button down, which created quite a stir. <gasp> Sadly, this year my fireman had a nasty bug and retired early, but I enjoyed the time with adults, especially knowing that I was truly among family.
____________________________________________________________________
I'm excited that we're having our first meeting to plan a ball! Quite a few of us wives have talked about it, but no one wanted to take on the big project.
Our union has put on 2 holiday parties that the firefighters have permission to wear their Class A's. Firefighter and I haven't been able to make either one. Friday nights are dedicated to football for at least one more year. It's been awesome to see the pictures of everyone dressed up.
I'm looking forward to reporting back later with pictures from our first ball.
Does your dept have a ball or dress up event?