For how much complaining goes on about everything happening on shift days, I have to give a shout out for how lucky we are to have this schedule.
We know our days off years ahead if we don't change shifts. By November we have our K days and vacation days set for the following year. It's awesome to be able to plan things ahead like that. Even for this non-planner.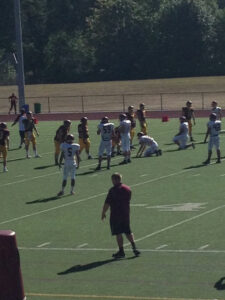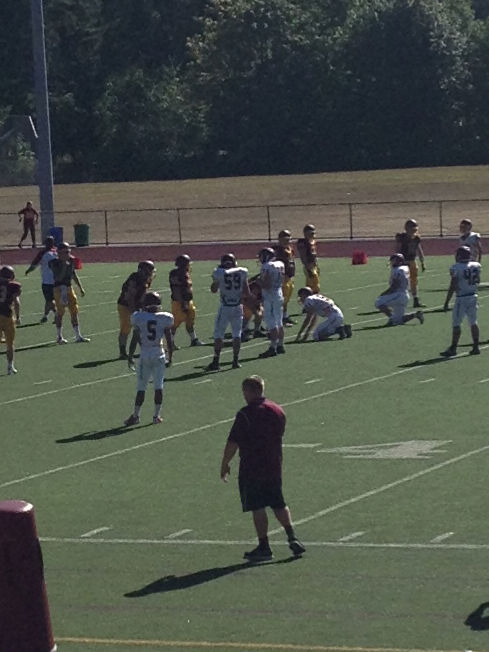 Since we aren't new to sports, one thing we can easily plan for is Friday night football games, Saturday wrestling tournaments and Thursday track meets depending on what time of year it is. No, he can't possibly get all of them off but we can do a pretty good job of it. This year we knew son would be playing on Monday afternoons/nights but Fridays were up in the air. We enjoy going to the games so he took a few Fridays off so we could go. Thankfully, he did cause it looks like the boy will be playing some varsity 😉
Last night was our baby's first time playing under the lights. He's only a sophomore and he didn't start playing football until his 7th grade year. We don't believe in the expense or the toll pee-wee football takes on their bodies. He started yesterday on the kickoff and kickoff return team. It's a great start to the season. I'm so glad that hubby had it off so he could be there. Was nice to be able to go to dinner first and also stand around talking to parents we haven't seen in quite a while. I love living in a small town.
We know he won't be able to make all the games but there's always the possibility of shift trades so he can get to games also.
Working construction he missed so much in the kids lives. I'm very greatful for his job with the fire dept and the flexibility it allows our schedule. Yes, it stinks when he misses events, but he truly gets to see more of the kids events than ever before.
IT'S FOOTBALL SEASON!!!
Does your firefighter get to see more events or miss even more?