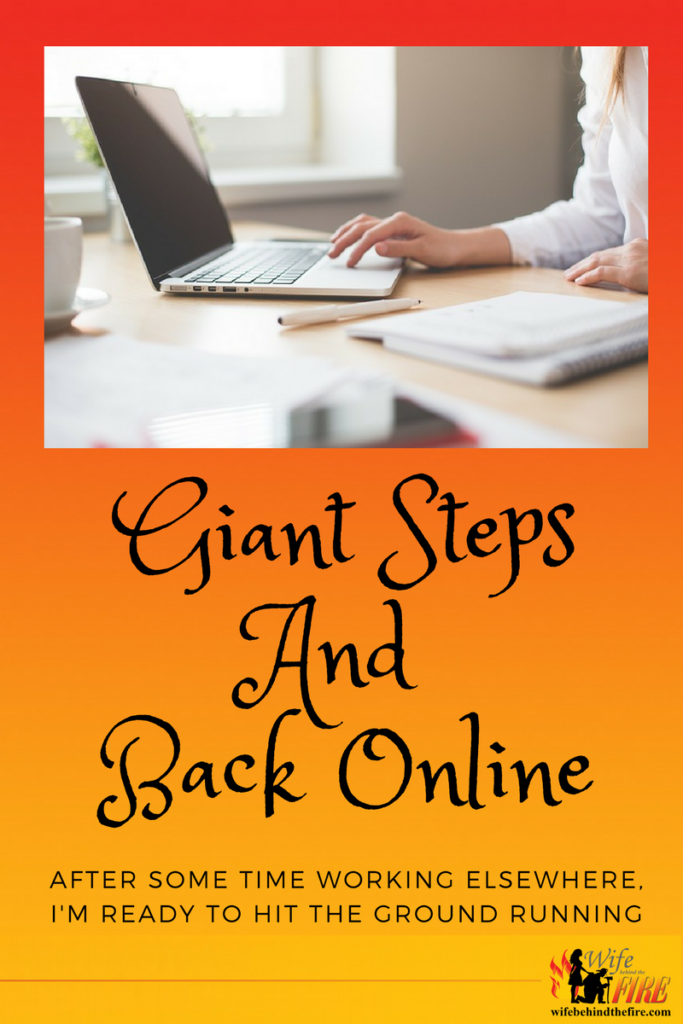 Well I did it, after 14 months of working for someone else and building their business, I gave notice. The job was perfect when I took it and exactly what I needed for months. I needed the structure as we went through a major family tragedy and some more personal family battles.
I loved the people I worked for and with. But I could go just about anywhere and make more money and walk away from the job at the end of shift. My job was horribly negative. I MEAN HORRIBLY. Non-stop complaining and dealing with shitty people with shitty excuses. I've worked hard over the years to get rid of the negative, yet here I was drowning in it every day, all day. There wasn't a time the job wasn't on my mind and that part also sucked.
I hated hearing myself complain all the time, but I needed to vent! I had been trying to get motivated to quit for months and I had the full support of my family. I mean FULL support from everyone lol They were obviously tired of hearing me complain as well. The steady paycheck is so alluring though. A lot of people don't like their jobs, but the money is the point of working right?
The job served it's purpose and I learned a lot from it.
Right now, I'm so excited that I'm having to reign my many lists in and not just sit here and yell BLAHHHH with my eyes popping out of my head. As I work more hours than I should because it's shift night and there is no one to give me "the look" that I'm still in my office.
What made this happen? A crazy sequence of events that started on June 25th. I'm a firm believer in paying attention when the universe is trying to tell you something. Especially when the universe bops you on top of the head hard.
I created the FireWife Marketplace Facebook group for FireWife Entrepreneurs to advertise their businesses. This group grew to 100 within just a few days. Now 6 weeks later it is at 303 members! It's a mixture of buyers and sellers. There are home crafters and direct sales companies, but everyone is a FireWife.
I had a lot of women asking me questions. A LOT! Crazy thing is I am launching a biz membership for bloggers this fall. it was already in the works. So I did some quick tweaking and changed a few things and created the FireWife Biz Club. We're on the second month now!
Ok, but none of that was really why I quit my job. It's a good lead in though.  I had a friend contact me, out of the blue to do some writing for a company she is managing. 2 hours later I was contacted, out of the blue, by a company that was looking for web work. I gave my notice the next day. I turned down one of the jobs because with everything going on here I won't have time.
Why am I not taking the "easy" money?
I started coaching FireWives and I freaking love it!
I mean LOVE LOVE it.
Like get done with a coaching call and immediately hit up my business coach because I know she understands the feeling. Coaching is what I have always liked doing, but I never got into it more than the sports aspect. I coach high school track. I have my degree in personal training and coaching many people into healthier lifestyles.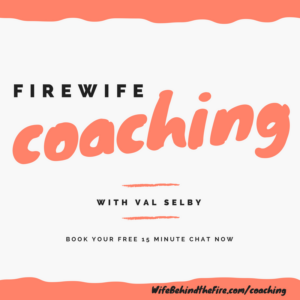 It only make sense that I coach things in my life that I know. After 15 years in the firelife, I can commiserate and know a bit about it. After 23 years of marriage, I know a few things about it 😉 I definitely know a lot about how to help you rock your best self!
So here I am, all in and ready to jump for joy at all the possibilities ahead of me right now. Ditching the negative job unleashed the creativity again. Ready do check out this FireWife Coaching thing? Take a look and then contact me asap to schedule your 15 minute chat. We'll chat and see if we're a good fit and go from there. I don't require you sign up for a coaching package until we figure out if our personalities are going to mesh.
Have any questions for me? As I said, I'm all in and ready to rock this site again. What's bothering you today?