Things are moving along here. At a snails pace for me from a business standpoint. I've never built something backwards before and so this is WEIRD to the 10th degree!
I won't go into everything from a biz standpoint which is hard not to do. You aren't here for biz, you're here to gab, chat and commiserate right? Maybe not, feel free to comment below and let me know why you stopped by.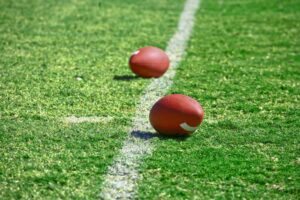 It's Friday and Labor Day weekend, but we have a boy in high school football. This holiday weekend doesn't mean jack. He has two-a-days today, we have an 8am "showcase" tomorrow morning, then a scrimmage at 10am (YEAH) and then practice on Monday at some time. I haven't looked at the calendar so I don't know the time.
Is this complaining? No, it really isn't. The oldest is off to college in 3 weeks. We know how fast this is going to go by and we're going to revel in it.
However, am I happy that our coach is a morning person and wants us there at 8am on a Saturday? HELL NO! I say he better have some killer coffee or I'm not sending cookies to school anymore! He's our daughters fav teacher in the whole wide world and over the last 4 years I've sent a lot of food to the man. Guess I should have also gotten on the football boosters so he knows that mornings are not nice.
I'm having a happy Friday because I don't have to worry about it. Hubby is home for 6 days (barring OT, which I know he'll take). After so much vacation this summer, a regular set is annoying. I'm happy that as of right now, I don't have to finagle the two-a-day practice and I don't have to go to Saturday schtuff alone.
The issue? I have my mammogram today and I haven't talked to him about my worries. Shh, let's not ruin the happy Friday with that dumb talk. It's dumb and it will be fine. Talk about causing your own issues. I'm such an idiot, which is why we aren't going to talk about it!
I have to laugh it off. I have quite a bit of family history and it's on both sides. BUT in the last 18 months I've had 3 people around me be diagnosed with breast cancer and another close friend had his last treatment for colon cancer yesterday. I'm selfishly OVER hearing the "c" word! Yes, I'm not ashamed to admit I'm selfish! I teach a senior citizen fitness class and one of my seniors was diagnosed last October. It kicks ass that she's back at class twice a week, only missing Fridays because she goes in for treatment at the same time. Then on Wednesday one of the gals had a call back on her mammogram. Seriously, this is why I have to laugh it off. All of this is too common now. It shouldn't be, but it is. And I'm rambling because I'm freaking nervous. bleh.
Just another random day in my life. Truly, this is! Random thoughts, random happy, random sad. Holy crap, I'm all over the place.
Are you getting regular mammograms? Do you have a family history?