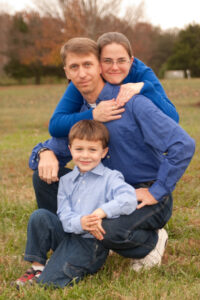 I don't worship my husband, who happens to be a firefighter. I don't idolize him, either. I married a man who happens to be a firefighter, not a firefighter who happens to be a man. These are important things to keep in mind as a fire wife.
He's not perfect, he doesn't get a pass on being a decent partner, he doesn't get a pass on being a decent (step) father, he doesn't get a pass on being a decent friend. Yes, he works 24 hour shifts. Yes, he sees some terrible stuff; death, dismemberment, mutilation, deplorable living conditions/situation, you name it. Yes, he misses holidays, milestones, and all sorts of other occasions with the family. Yes, the fire life can be a bit of a strain on us and our relationship at times.
Guess what?
He's not a unique snowflake. I personally think he is pretty darn special, but not just because he's a firefighter. Firefighting is his passion, and his chosen career. He's also an EMT-P (paramedic). His job isn't the most dangerous one out there. His job isn't the most stressful one out there. His job isn't the most specialized, the most fulfilling, the cause of the highest rates of divorce, none of that. Does he save lives? You bet your sweet cheeks he does! Am I proud of him for it? Absolutely. I'm also proud when he teaches classes to kids about fire safety, I'm proud when he's a professional during ridiculous calls (Middle of the night calls for a free taxi ride), and I'm proud that he does his job to the best of his ability, among other things. Pride doesn't equate to worship, not in my world at least.
He handles stressful situations in his field, and part of the reason he is so well suited to this career is that he is able to stay very calm and level headed in moments of crisis. This comes in handy at times at home, as I'm pretty high strung. We balance each other out, luckily. Sometimes however, this means that he compartmentalizes too much. When I need emotion and feeling from him, sometimes it just isn't there. He doesn't get a magic pass just because he's a firefighter. Now, if I know he's exhausted, running on no sleep, and it's bedtime, he gets a bit of a pass – until he is rested enough that we can communicate effectively.
My identity doesn't begin and end with "fire wife" any more than his begins and ends with "firefighter". It's not "in his blood", it's not his "birthright", heck he didn't even think about becoming a firefighter when he was a kid. If he decided tomorrow to leave the fire service and pursue another occupation, I'd support him. I'd support him if he could no longer be a firefighter, whatever the reason. That's not me worshiping him, that's me being his life partner.
If he's too tired when he comes off shift to do chores, play with the Minion, etc, I always push for him to take a nap. Sometimes he will, usually he's stubborn and just pushes through. That's on him, however if he refuses a nap, I'm going to still expect him to be present. If he needs to zone out and shoot things on the XBOX for a bit, I expect him to tell me that. He doesn't get a magical pass from being a part of our family, just because he's a firefighter. The offer always stands that if there are plans, he can opt out of them. He knows that I am going to live my life, and I know that he expects me to live it. With that in mind, I don't commit US to plans on days he is coming off shift, unless it's later in the day, or something I can just as easily do without him.
My husband is gone at least 10, 24 hour shifts a month. Usually it is more than that, because he also has a second job doing EMS stuff. I'm fairly used to being on my own, and I actually enjoy having downtime on shift nights. His shift tends to catch duty on most holidays. We simply go with it, and shift our immediate family stuff to whenever we can make it work. As far as my parents and his, I attend without him as needed for holidays, birthdays, etc. This isn't that much different from military, LEOs, nurses, etc. People don't stop needing help just because it's Christmas. None of this gives him a free pass to not be a decent husband/father/friend. We are lucky in a sense, Minion has always remembered having birthdays and holidays on multiple days, thanks to being a child of divorce. So, it's really and truly not a huge deal to have Christmas early or late.
I'm proud of my husband's career, but I'm more proud of the fact that he is so passionate about it. His passion gets to me, and so long as he had that passion, the career wouldn't much matter to me. I don't have an issue with people knowing he's a firefighter and I'm a fire wife, but I also don't feel the need to wear it on every shirt I own. I love the station shirts he gave me, so I wear those, but not every day. I actually think most of the "fire wife/girl" shirts out there are ridiculous at best and tasteless at worst. Maybe if I worshipped him, I'd feel differently, who knows?
I don't tell my husband he's a hero, and I don't worship him like one. How unfair would it be for me to put him on this pedestal, hold him to this "perfection standard", and essentially set him up to fail? No matter how you dice it, placing your partner on a pedestal is seriously detrimental to your relationship. Nobody can live up to perfection and being worshipped. All hero worship does is lead to hurt feelings, lack of communication, and I'd be willing to bet, it helps contribute to divorce rates. I'd be willing to wager that part of the reason the divorce rate is so low in the WBF community is our lack of hero worship, husband idolizing, and our abundance of reality.