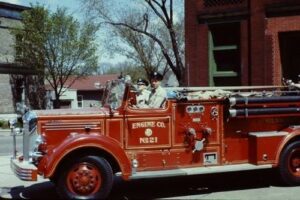 I'm mostly new to the fire life, but kinda not. Are you confused? Okay, bear with me and let me explain….
My grandfather, Gus, joined the Milwaukee Fire Department in 1948, fresh out of the army. He spent a long and respectable career climbing the ranks. 28 years in, a captain and just two years away from retirement, he lost his life while on duty after a bad fire due to smoke inhalation.
I had always believed that he was honored as a hero, but I never really knew. My family didn't talk about him. My grandma wouldn't discuss him, his life as a firefighter or his death.
When I started dating my firefighter, I started to become curious about my grandfather and his career. Knowing only that he was an LODD and none of the details, I decided it might be time to find out before the people that knew could no longer tell me.
My first step was running head long into a Milwaukee Fire wife, Trina, who went to look on the MFD Last Call memorial for me. His name wasn't there, but he was on the state memorial. We were puzzled. She started to do some research and I called my family.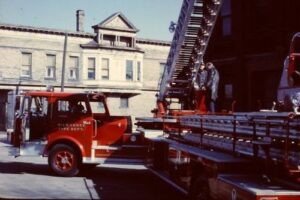 I talked to my mom and dad, they confirmed what I already knew. Grandpa died on August 13, 1976 while on duty from smoke inhalation. This is when I learned something that troubled me… My grandmother didn't allow an LODD memorial. She turned her back on the fire service and wanted nothing more to do with them.
I stared in shock at my FF, who is a Bat Chief, as I learned this news. I was picturing his men, not being allowed to pay him honor. His mentors. The brotherhood in general. My heart broke for the men that my Grandpa brought through the ranks. He wasn't honored as a man of position and rank should have been.
In my heart, I knew he had to be honored, for him, for me and for the brotherhood. Over the next week, some very exciting things happened.
To be continued….