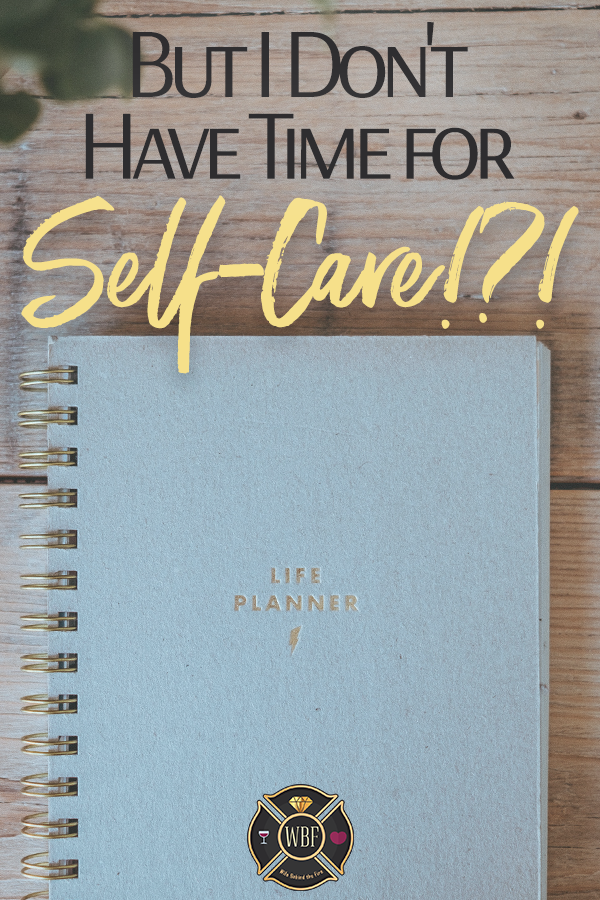 First, let me introduce myself. My name is Nicolle and I am both a fire and military wife as well as a SAHM of two sweet kids, most days (haha just kidding). We homeschool, have extracurricular activities, plan family excursions, have a big garden, and live on acreage in the mountains. In addition to that we have 2 dogs and somewhere around 40 chickens. I also run my own company from home.
To say life is chaotic doesn't even begin to describe it. There are days where I cannot remember hearing my own thoughts, let alone having any. Some days I balance this all like a pro and other days I am just trying to keep the tornado from touching down on anything majorly important or from taking us to Kansas. Self-care is my way of keeping myself grounded, decompressing, and fueling up my tank so that I can give my loved ones the best version of me possible each day.
Juggling
Seems like that is what I am doing most of the time. Juggling and balancing the many, many, MANY things I have going on daily. The consistent inconsistency of a fire and military family life is another challenge of its own and there is truly never enough time in a day, week, or month to accomplish all the things I need or want to get done.
And I am somehow supposed to find time to refill my own tank? Seriously?!?  I can't make time for me when I didn't even give my oldest kid one-on-one time today. We skipped the last errand because the kids were losing their minds and I was just done, so I don't deserve time just for me. There are still 3 loads of laundry to do before bed, I do not have time for "me time" right now.
We have all felt these excuses deeply at some point. Why is it that when we aren't able to complete our to-do lists we feel guilty about taking any time for ourselves? Why do we feel like somehow if we were not superhuman we did not earn it? Let me just say, GIRL, YOU HAVE EARNED IT! Stop doubting that.
You can't pour from an empty cup, so how can we find time (and energy) in our endlessly busy days to recharge? We have to find that time and make ourselves a priority on our list. Start small, make some changes to help free up slivers of time and bit by bit you will be making more time for YOU. In this series I will give a tip every other week on how to free up some time for self care. This week my tip is SIMPLIFY.
#1 Simplify
Wherever you can. Do not let mom guilt or self doubt cause you to dedicate unnecessary amounts of time or energy to things that could be simpler. Whether that is cleaning, errands, planning, etc. Combine or minimize whatever you can whenever you can.
If you buy 5 different shampoos for your sweet family but that requires you to go to 3 different stores…WHY? Either find 1 store that carries them all, order online all at once, or have everyone choose one from the same store…or even better narrow it down to only 1 or 2 and they can finally learn to share. I promise they will survive and they will not hate you forever, despite what teen hormones may say (haha).
How about cleaning? Three words that changed my cleaning life forever….Multi Surface Cleaner. Seriously. It might seem trivial but having to stock so many different cleaners took time and energy (and space around the house). QUIT IT! Just STOP! Find yourself a multi surface cleaner with a smell you like and go to town. You will be amazed how much quicker and more efficient it is!
Planning? Coordinate the plans together on the same days as often as possible. We live rurally so for us this means a longer day running around but less time overall than multiple trips would cause. It also means my daughter might go grocery shopping in her gymnastics or horseback riding clothes, and that is just fine.
For you mamas, are your offspring old enough to help with any of those things? It is the least they can do after you went to the ends of the earth to ensure their arrival into this world (Bahahaha). And before you dismiss this idea, even my 5 year old helps put clean dishes away, can put clothes into a washing machine (but no button pushing), loves to sweep floors, feeds the dogs, collects eggs, and likes to help dust. So start delegating if you have the opportunity.
Make changes
Look at your daily routine, are there areas you could save time by simplifying and being more efficient?
Bottom line is do what works for you with the goal of SAVING TIME AND ENERGY! Let go of what is not serving you and breathe in a simpler way of doing things. Try it and see how much time you can free up.
Let me know ways that you found to simplify your time consuming tasks and what you did with that freed up time.
~Nicolle Klingelhoets