Did you set a big goal this New Years? You were going to get it done in 2018. How many times in the past have you set a huge goal such as to lose 50 pounds or exercise 5 days a week, only to fall off the wagon a few weeks (or usually days) later?
Why did you fail?
A big reason many fitness goals fail is because S.M.A.R.T. goals were not put in place.
The first letter "S" is for Specific. One of the first rules of goal-setting is to understand what you want to accomplish. A goal of "I want to lose 20 pounds." is not specific as there isn't a deadline in which you want to have lost those 20 pounds. That deadline could be 90 days down the road or 5 years, but without it defined, the ending date is unknown.
Some people intentionally leave out the deadline because of a fear of failing. In their mind as long as they lose 20 pounds, they are successful. But, if a date is not indicated, what motive is there to lose weight by a certain time?
A specific goal should answer most of the 6 "W" questions:
• Who
• What
• When
• Where
• Which
• Why
Who – If your goal is one as an individual, then this part is easy, it is you. However, if the goal pertains to a group, then it would list all members involved in the group.
What – This is your end goal – specifically what you want to accomplish. Be as detailed as necessary to get a clear picture of what it is you are trying to do. "I want to lose 20 pounds." would be an example.
When – This should be a time goal of when you want to have accomplished your goal. It could be stated as a ending date or number of days. For example, "I want to lose 20 pounds by December 30th" or "I want to lose 20 pounds in 90 days." Or it could even be a specific day such as "I want to lose 20 pounds by Christmas." However, a specific date or day is better than a number of days because it is easier to keep track of.
Where – In the case of a personal goal, this might not apply. But in other cases, it could. It defines a specific location where the goal takes place. For example, I have a goal of going back and running the Rock-n-Roll half marathon in Vegas in 2019.
Which – This defines any foreseen obstacles which could get in the way of accomplishing your goal. In the case of a fitness goal, if getting to your goal involves weightlifting, but you are not trained in how to lift weight safely, you might want to include using the services of a personal trainer to learn weightlifting.
Or if you have never set up a fitness training program, hiring a personal trainer could get you on the right track right from the beginning. Or joining a challenge with instructions will be helpful, like the 6 Week Fitness Mission.
Why – This defines the reason you are establishing the goal in the first place. Why are you doing this? Be specific.
Make sure the reason is for you and not for someone else. In most cases when doing it for the wrong reason leads to failing to accomplish the goal because you did not have a vested interest in accomplishing it. The goal must have a direct benefit for you and be something you want to do.
Yes, I'm going to hit the rest of the S.M.A.R.T. goals and doing this works for any goal you want to achieve.
If you need help figuring out your plan and a place to be accountable, join us for the 6 Week Fitness Mission. I'd love to see you finish 2018 healthier and stronger.
Remember, happiness is a choice and so is your health. Live with no regrets,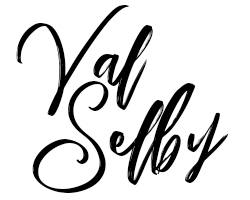 PS – I've got a discount for you if you join before Monday, September 10th. Use coupon code fit25 to take 25% off.