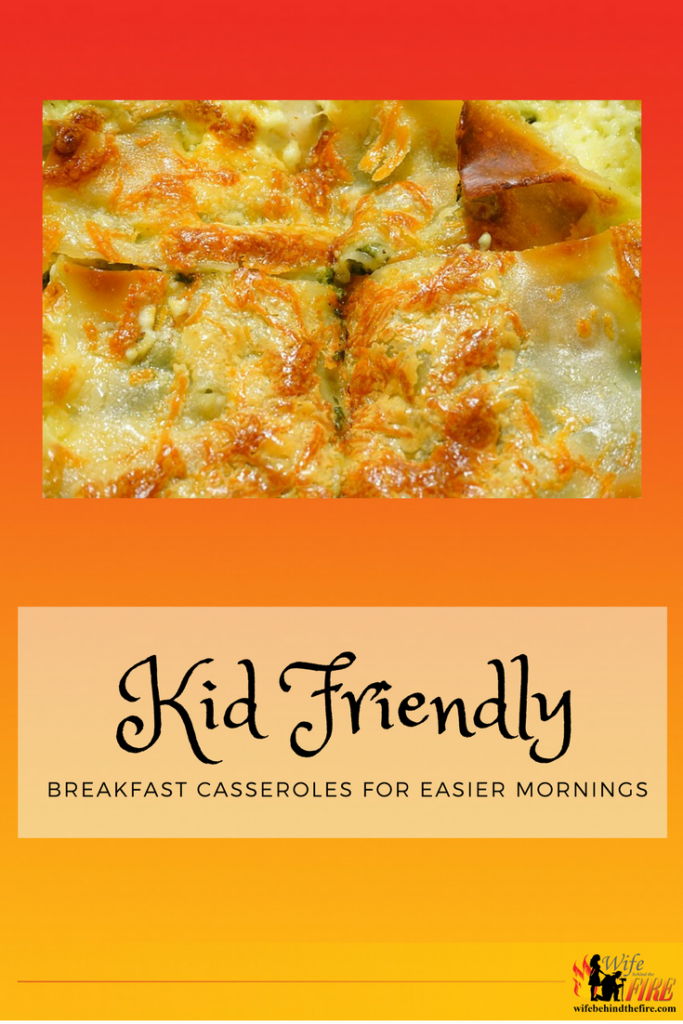 Getting ready in the morning is a challenge with school kids, especially if you are trying to get out the door to work as well. If you are on the back half of a 72 you might be throwing pop tarts and giving up the fight.
Little ones can be the pickiest of eaters. Creating dishes that are healthy that they will love, or even tolerate, can be challenging. If most kids had their way, they would live on macaroni and cheese, chicken nuggets, or peanut butter and jelly sandwiches day-in and day-out, forever. Trying to get something with more nutrition in their diet can be, and often is, a battle. And, it's a battle that we have to admit when we are losing.
If you think of the one food your kids don't like, the food that you find left on their plate, it's probably vegetables. For whatever reason, many kids resist eating vegetables. It may be the color, or texture, or taste, or simply a stubborn belief that they won't like it if it's a vegetable. OR someone in the house has said something negative about them and they are just mimicing.
Some kids claim they will never touch an egg. If they see an egg on their plate, they'll go run and scream. Does giving in and pouring a bowl of cereal sound familiar? If you want your kids to eat a hot, healthy, and filling breakfast filled with nutrition, you might have to get more creative… okay, sneaky. Here are a few tricks to get your kids to eat a better breakfast.
Puree the Veggies
Yes, hide the veggies. Your kids don't need to know they are eating veggies and that you have won the battle. You just want those veggies in your child's tummy. Use a food processor to puree your chosen vegetables to add to your casserole. Some of the best ones to add are cauliflower, carrots, cooked sweet potato, spinach, or a combination of different veggies. Pureed veggies will hide well in an egg, cheese, and meat breakfast casserole and can be combined in lots of ways. Experiment with a variety of veggies to see what purees the best and goes over with your kids.
Use Fruits
Whether you are making a sweet recipe or a savory one, you can add either finely chopped fruit or pureed fruit to your breakfast casseroles. Children usually warm up to the idea of trying a new recipe if it is sweet, and by combining the sweet flavors with meats or cheese, you can produce that salty sweet flavor we all love, and so will the kids! I have a recipe below to try.
Skip the Strong Flavors
Some kids don't like the taste of onions, celery, strong spices, or powerful herbs. It's okay to go ahead and eliminate them entirely from a casserole recipe. It just could be the thing that will help convince your kids that it's okay to eat it. Using milder spices and herbs that will still give your casseroles flavor and may keep your kids from turning their nose up. Find flavors your kids enjoy in other foods and incorporate those carefully into your casserole in small doses.
Turn Favorite Foods Into Breakfast Casseroles
Most kids love macaroni and cheese, so why not make it for breakfast? You can make it the way you normally do, but add a few other favorites to the same dish. If your kids like bacon and sausage, throw it in. You can puree some veggies and sneak them into the cheese sauce before you mix it all together. Pureed cooked carrots, pumpkin, or sweet potatoes work well. With milk, cheese, and hidden veggies, you've got a well-rounded morning meal. Use whole wheat noodles and top it all with finely chopped nuts for a real nutrition boost. If your child is a big chili fan, go ahead and turn your breakfast into a chili-like meal. If your child loves the stuffing at Thanksgiving, recreate those flavors in your breakfast casserole, even using croutons instead of bread for the base.
There are lots of ways you can create kid-friendly breakfast casseroles. Some of the ideas will require you get a bit tricky, while other ideas will just take turning ingredients you know your kids like into hearty breakfast dishes. All it takes is a little imagination and your kids will soon be asking for one of your signature breakfast casserole dishes you created just for them!
Cheddar Bacon Apple Breakfast Casserole
Author:
Prep time:
Cook time:
Total time:
Ingredients
2 cups biscuit or pancake mix
4 eggs
1 cup milk (may need more if batter is too thick)
2 Tbsp maple syrup
2 medium apples, cored and finely chopped
1 lb bacon, chopped and cooked crisp
1 1/2 cups shredded Cheddar cheese
Instructions
Preheat your oven to 375 degrees and lightly oil or butter a 9×13 baking dish.
In a bowl, mix together the biscuit mix, eggs, milk, and maple syrup until you get a batter.
Add the apples and bacon and lightly stir just until combined.
Pour into the baking dish.
Sprinkle cheese on top.
Bake for about 30 minutes or until the casserole cooks through and becomes firm and light golden brown around the edges.
You can substitute a variety of fruits for the apples, or a mix of fruits and berries. Try chopped nuts instead of cheese to make another kid-friendly dish.