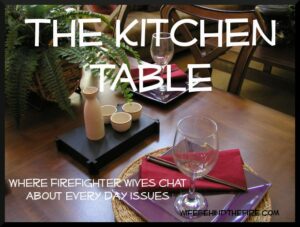 Free time? For some stations that may be a foreign idea. Then there are others that wish they didn't have so much down time.
Either way, there "should" be an official free time policy. Does it get followed? Well that's a different story, right?
This weeks question:
What is the free time policy at your station?
______________________________________________________________________________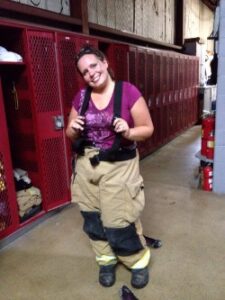 Beth M.'s answer
Essentially they have a normal schedule. They are considered to be "working" 8am to 5pm on weekdays and 8am to noon on Weekends. After 5pm/noon is considered free time (obviously they still have to answers calls) and he can have visitors until 10pm. Texting is limited during the day, which I understand cause I should be focused at work too…. squirrel.
We text/talk on and off all night long and I stop by once in a while. His station is small and while we can be in his office/bunk room (its very small), we are not allowed to be in there with the door closed or me sitting on the bed. So, if I do stop, its usually quick and for a smooch. Especially, if he's had a busy day, I don't want to bother him and just want him to take whatever time he can to rest up. But lets be honest, I bother him by text anyway…. so really its a moo point (you know, a cows point of view)
______________________________________________________________________________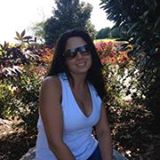 Dana H. from Prudent Wisdom
There really isn't a "free time" policy…..It's more like use your common sense if you are on a call or in a meeting DON'T ANSWER YOUR PHONE! Other than that if I need him I can call him at anytime. However they have had to implement a policy on not talking on your cell phone while driving any of the emergency vehicles. That should go without said but being there is no law here against it it has to be said.
______________________________________________________________________________
Amber H. from Keeping My Eyes on the Road
Mah Boo's department doesn't have a hard and fast free time policy, so much as generally accepted guidelines. Calling a station line or visiting the station is typically frowned upon before 11 a.m. and after 8 p.m. Cellphones are allowed as long as they stay out of sight. Their free time typically starts around dinnertime, which is when most visitors stop by.
I can only think of one time in 12 years that the communication rules really affected me. I had just found out our second baby was a girl and I was absolutely dying to tell him the news. Of course, he was out on a call and couldn't talk. Just my lucky. I was so hormonal, all I could think was, "How dare someone have an emergency when I have big news!"
______________________________________________________________________________
Here I go, I'll fight back getting on a soap box.
Free time is supposed to be after 7pm. Day of the week doesn't matter as far as I know.  I say supposed to be, because that really depends on the station.
My husband works at headquarters. People love to schedule them for girl scout, boy scout, community tours when it's supposed to be free time. I haven't heard of a time that whoever has scheduled it, has been there to do the tour. K, I can feel myself climbing on the soap box. JUMPING OFF IT NOW!
If everything went correctly, they should be cleaning up from dinner around 7 and able to sit and chill for a couple of hours before bed. You know, normal as if you were home. Or if you didn't get a workout in, then you could go do it then too. This may be the time they'll empty the bays and play pickle ball.
Communication hasn't been an issue and nothing to do with our free time policy. I don't expect to communicate with him when he's at work. If I get a text back, it makes me happy. If I get a "going to bed, love you" text, I'm even happier. I don't worry about it if I don't hear from him. If he calls me while he's at work my heart drops some. We rarely call because that makes the tones go off. I'm not sure what the actual policy is about phones. I just know my husband uses common sense so he may not have it on him if he's gone all day at drill or on calls.  So I don't worry if he doesn't text me back. I know all the station numbers if I have an emergency.