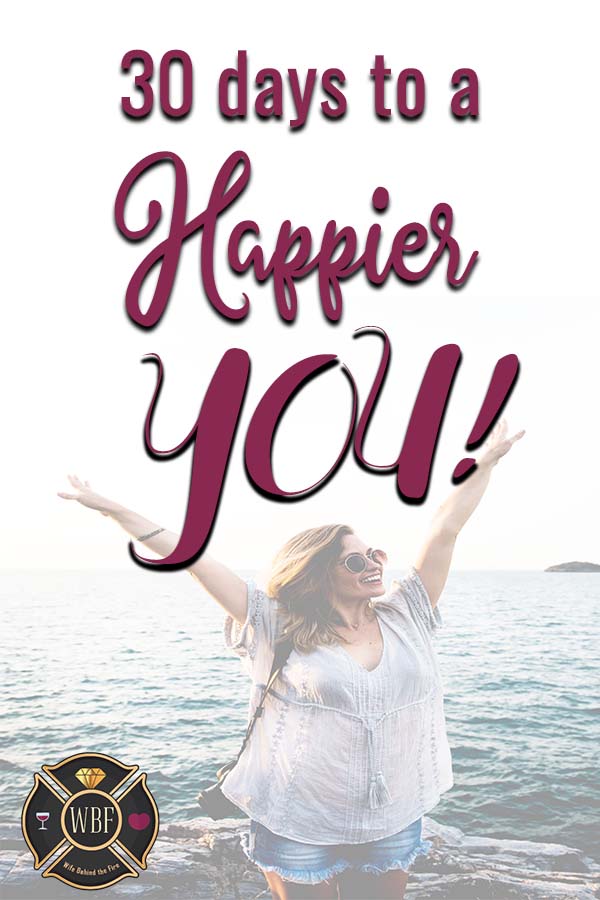 Life isn't all happiness and sunshine. And that's a good thing. How boring would it be to only have positive experiences? We need the negative, the sadness, and the disappointments to balance the happiness. They are what make the happy times stand out and shine all the brighter.
That being said, negative thoughts, emotions, and the events and people that cause them are part of life. We have to learn to deal with them and make the best of sad situations to live a happy and content life. Today I want to look at a few different ideas and strategies that can help us do just that.
More than anything as a part of the firelife, we need to have a healthy way of dealing with the negative. General society has it on the news every day. Our firefighters bring it home with them every shift or call. The better we get at switching it around, the more we can help them get through it.
Put Situations In Perspective
Before you allow yourself to wallow in sadness, try your best to step back and look at the situation from a different perspective. Get some sleep, go out for a walk, and come back and look at it again. Try your best to see the positive side of things. Yes, there are undeniably sad and bad situations in our lives, but even so, most of them have a little flicker of something good in them as well. Find that positivity and hang on to it.
There are also a lot of times and situations where we focus too much on the negativity. A little distance, and a little perspective can show us that it's not as bad as we originally thought.
I can give you so many examples, but a big one is the loss of my step-MIL. She passed away June 29, 2015 from a very aggressive brain tumor. It hurt and was devastating. I can still remember all of us getting together to celebrate Christmas and she was miffed at me for the 70th bday card lol She became sick 3 months later and passed away in another 3 months. Jeesh right?
But, living a life of no regrets, I chose to find the positive. I'm thankful that I was in a position to drop everything and go spend a week helping my FIL take care of her when it was all still new. It was horrible and heartbreaking, but I'm thankful that I was there when it went downhill so very quickly and my FIL (Dad) needed my shoulder to cry on and listen to all the shit going on with her side of the family. There are moments in life that you can never convey to another human unless they are there and this was one of them. I'm so very thankful, that she was able to choose how she wanted to go out of this life and no one was left wondering how to proceed.
Her passing was sad and we miss her. Finding the positives has made it easier to remember the happier moments and focus on those happier moments a little quicker when the sadness starts. It's also served as a reminder to spend more time talking to our remaining parents. Moments like watching marathons of Family Feud for hours on end and making fun of the people on the show together lol
Allowing Yourself To Be Sad At Times
There are also times when life just plain sucks. It's ok to be sad. Don't feel that you have to be happy 100% of the time. Sometimes the best thing you can do for yourself is to take the time to be sad and grieve. There is a lot of healing and coming to terms with things that can only happen when you let the sadness in. Feel it, so you can start to heal and recover. This will allow you to get back to the happier version of yourself.
Our youngest graduated in 2016 and went off to college. Our summer SUCKED and I can't get those capitols big enough. It was pure hell with the kid as he went through things. I tried to keep the "fake it or make it" going and it made things worse. I gave up on faking it and just gave in to the sadness. I had to grieve for the relationship change that happened. Things changed forever and I couldn't do anything about it. It was ok and healthy to be sad about it in order to work through it.
The switch didn't flip over night either. When the sadness has hit periodically, I have to let it run it's course. But, in doing so, I am able to not freak out every time I talk or text with him. Which takes a lot of patience at times lol
Look On The Bright Side And Find Your Way Back To Happiness
To make sure that happens and you don't spiral down into a hole of sadness, despair and depression, you have to look for the bright side, or the little flicker of light at the end of the tunnel. Look for it, focus on it, and use it to find your way back to happiness. Maybe that little flicker of hope is simply that you're not feeling quite as sad as you did yesterday. Or maybe it's a call from a friend, or a neighbor dropping off a card. Grab on to it and use anything good and positive in your life to lead you back.
For me, I'm married to an amazing man that makes me laugh regularly. Even as our lives were in chaos, he'd make me laugh. There was no one else that I would wish to go through the yuck with than him.
And now we are going through the fun transition of the empty nest years together and he's spoiling me rotten. See, there are always rainbows with the rain!
Working on our happiness together,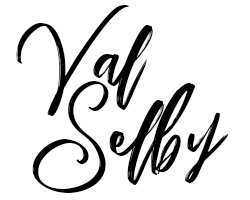 PS – if the sadness is overwhelming everything in your day or you have thoughts of hurting yourself, PLEASE GET PROFESSIONAL HELP IMMEDIATELY. SafeCallNow.org is always available.