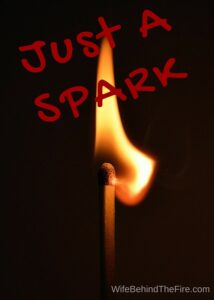 April 17, 2013 and the few weeks after will forever be etched into my memory. On that day in West, TX the West Fertilizer Co. plant exploded. It was all over the news and struck home with the firefighter and first responder community when word spread of 12 firefighters losing their life.
I was a part of a group of firewives online who were called into action. We designed a t-shirt and started a fundraising campaign. Dozens of us shared the link to our fundraiser anywhere we could – our local media outlets, newspapers, and all over the internet. I don't think there was a part of the country that wasn't reached by our efforts. We were very successful in raising a good amount of money to go directly to the spouses of those 12 firefighters lost.
That's why when I saw this article this morning, my stomach turned. The Bureau of Alcohol, Tobacco, Firearms and Explosives has released a new update in the investigation of the explosion, and it's in no way good news. West, Texas will forever be in my thoughts. So many homes were lost, lives were forever changed and unfortunately many were lost.