Since starting this 30 Day's to a Happier You Challenge back in November 2016, I've been a lot more aware of the happiness of the people around me and how their actions make a huge difference. It is causing me to look at people more closely and pay attention to their actions, their feelings, and how that seems to correlate. It's been interesting and has given me some fresh perspectives on this whole happiness thing.
Something that's stood out is that the people that seem the most unsatisfied with their life and the least happy are the ones that spend a lot of their time and energy complaining. I'm sure you have a few of those people in your life as well. They are too busy talking about how horrible their life is that they don't have any time left to do something about it. Or maybe they'd rather complain than change things. Either way, the solution seems to be simple.
Stop complaining and take action.
We all have times when we complain about one thing or another. Sometimes we do it in our heads, sometimes we vent with a close friend or family member or in the group. We grumble, get it off our chest, and that alone makes us feel a little better. That's fine, provided complaining isn't all we do. Sure, there are times when we complain, feel a little better, and the situation resolves itself. But, there are other times when things won't get better and we won't feel happier in the long run unless we do something.
If you're not happy in your job, start looking for a different position or change companies. If you're not happy with your salary and it doesn't give you the funds to do what you want in life. Work towards a promotion, take classes, and do whatever it takes to start earning more. If you're friends make you unhappy take a hard look at why you are sticking around people that treat you poorly. Figure out what positives you are getting from the relationships and build on that. Or suck it up and make the choice to set bold boundaries. If you're not happy with how your kids are acting, work on your parenting skills. Work with your kids to make things better. If you're not happy with the way you feel, start eating healthier and get outside for some fresh air and exercise. Hook up with a coach to gain more FireWife confidence.
It's truly amazing how much you can shape your life for the better once you stop complaining and start taking action. What are you going to do today to make your life better and increase your long-term happiness?
Homework
Take a hard look at things you complain about regularly. Why do you complain about them all the time? How are you going to change it?
Working on our happiness together,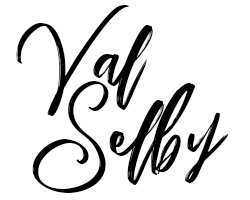 PS – if you have spent a lot of time complaining it may not be easy to figure out how to dig your way out. When you are ready to take control of your complaining and move forward, I'm ready to help!