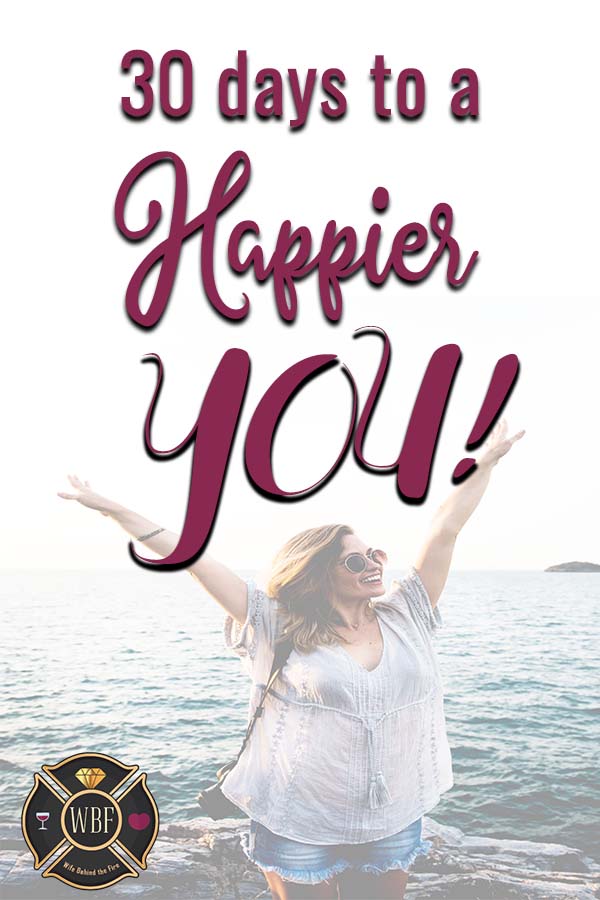 Stress and the firelife go together like peanut butter and jelly. There is no way around it in this lifestyle.
As firefighter's you are running calls and adrenaline is jacked up, all while possibly thinking about your family at home. Especially if you know they are going through something and you can't be there to help.
As a firewife or spouse, there are the endless days of doing it alone and knowing that if things are going to break it will be while they are on shift or on a call.
As family of a firefighter, the not knowing what is going on is huge. You may see things on the news and no one thinks to call and let you know what is going on. I know I'm guilty of that with our parents!
And it's hard to be happy when you're stressed. I don't have to tell you that. I'm sure you've experienced it yourself. Think back on high stress situations like rushing in the morning and seeing the school bus drive by and having to drive the kids to school which will make you late to work, or when you were planning your wedding and things got overwhelming and started to fall apart. While you are sure to recover, chances are that you weren't too happy while you were stressed out. Stress sucks the happiness and joy right out of us.
It only make sense then that one way to increase our happiness and our quality of life is to destress. Not only is it good for our soul, it's also good for our overall health and well being to reduce the stress in our lives. Here are some simple things you can do to destress.
Get Enough Sleep
An easy way to stress less is to make sure you get a good six to eight hours of sleep at night. When we don't sleep well, and don't sleep enough, our bodies are in a constant state of stress, trying to make up for the lack of sleep. Sleep helps us relax and gives our mind time to process everything that's been happening. Stop burning the midnight oil and get some sleep. You'll get more done when you're fresh and rested and you'll be less stressed out.
This is a big one for firefighters. How many of them come home from working a 24 or 48, barely any sleep and not good sleep for sure, then go about their day off like "normal". Naps are good, sleep off some of that stress and recharge. Firewives, get a sleep ritual going in your house for you, the family and your ff. Everyone needs good sleep.
If you commit to a routine and still can't sleep well, talk to your doctor. There could be other factors involved. Many doctors will prescribe melatonin or something stronger depending on your history. I recommend talking to them and then maybe giving something like Advocare SleepWorks© a try.
Move Around And Get Some Exercise
Without doubt, the best stress reliever is exercise. Start moving around and burn that stress right out of your system. If you can get outside to workout, even better. The fresh air and sunshine will do wonders. Go for a run, or even just a short walk whenever you're feeling stressed. For best results, work out regularly.
So many women I know started running when the kids were young. I mean, a crazy number of women and none of us did distance running previously. But it was a good excuse to get time away from the kids and recharge. I know in my case, FF was totally cool with pushing me out the door to exercise. There was never a time he said "No, now's not a good time for you to go on a run". I started running further distances and I'm not ashamed to say that lol I ran right away from that stress in my house.
Take Some "Me" Time
There are times in our lives when we have to spend a lot of focus and attention on others. Maybe you are raising a toddler, or maybe you're working hard to get a new company off the ground. Maybe a surgery is coming up or someone in your family is very ill.
Busy times like these take a lot of our attention and time, it's easy to forget about ourselves, or put our own personal needs last. Make an effort to spend at least a little bit of "me" time each day. It doesn't have to be much. Even ten minutes spent relaxing and doing something completely selfish can be a great way to decompress and distress. When the kids were young coffee turned into me time. I'd get up just 10 minutes early so I could have those first sips of coffee in peace before running around the house to get them ready for school. I'm not a morning person so that 10 minutes was a huge deal.
Practice Meditation
Let's wrap this up with one last technique that can keep stress at bay and one I'm horrible at but helps so many others. Try meditating. Again, you don't have to spend a lot of time on this. Sitting quietly going through a guided meditation once a day can do wonders. Running turns into my meditation. I can zone out for miles while running.
Once you get in the habit of practicing meditation daily, and get better at it, you can draw on the techniques you've learned whenever you encounter a particularly stressful situation. You can spend a minute or two in meditation, even at the most stressful time and allow your mind to relax. Trust me, this will come in very handy when life throws you a curveball, or when you're feeling completely overwhelmed.
I've been working on the meditation and it's one of those things you don't realize you are doing right until you talk to others about it. Your mind will not go completely empty and that was what I was always trying to achieve. You just need to sit quietly and be in the moment. Let whatever pops in your head happen and then set it aside. As you do this more often less stuff will pop into your head.
We can't get rid of the stress in our lives, but we can work on how we deal with it. Create some habits to help you work through it. When stress hits…take a deep breath and focus on releasing your shoulders back and down. You'll be amazed at how much just this simple practice can help.
How do you destress?
Live with no regrets!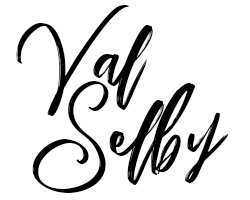 P.S. – Share the 30 Days to a Happier YOU challenge with a friend!