LT Stu Tudor was participating in a fundraiser when he was struck by lightning in the parking lot. Click HERE to read more of the story. He is a LT for one of our firewives dept's so I get word of progress periodically.
She shared this great fundraiser and I hope you will share it with any and everyone.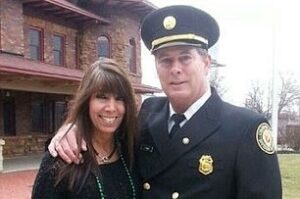 The fundraiser he was helping at was before a Columbus Crew's soccer match. They have gone above and beyond to help as a soccer community. As a soccer player…this doesn't surprise me 😉
Here's the link to more info about The Crew helping the cause.
You can donate directly to the gofundme page set up for LT Stu Tudor right now. That's the page that the Columbus Crew is matching donations from.
Every dollar helps because it's being matched by The Crew foundation. Your $1 instantly becomes $2.
But money is tight and if you can not donate, please consider going to the gofundme page and sharing to your social media with a little reason of why you would like others to help.
Thank you!