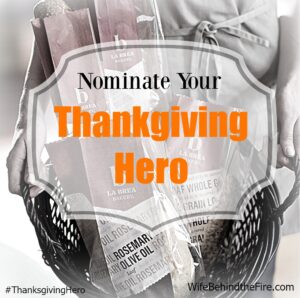 Who would like to win a catered Thanksgiving dinner for their station?
I'm sure you all raised your hands.
La Brea Bakery is holding a contest to do just that. Nominate your Thanksgiving Hero for a chance for them to win a fully catered meal on Thanksgiving. This isn't limited to just our firefighters. Also think police, wait staff, chefs and anyone that is serving others over Thanksgiving and won't be home to enjoy the meal with you.
Can you imagine how popular you will be at the station if you nominated the winner. I can just see people wanting to work the holiday to get in on the meal.
I know everyone reading has at least one person to nominate in their life, if not multiple people. How many Thanksgivings have been spent at the station instead of at family dinner? Too many to remember right? Mine is even working this year.
Go nominate your spouse, friend or other loved one that is working on Thanksgiving. Make the day just a little bit easier on them as they miss having dinner with you. Get their story out there and show how proud of them you are.
It's easy to enter. Go to the "Thanksgiving Heroes" link and hit the big, yellow submit an entry button. Then fill out the normal contact info and you'll then write a quick 100 word or less essay telling about your loved one. Don't be intimidated by the 100 words. Once you start talking about your loved one you will probably have to edit it down. lol Find a picture of you both together and then hit submit. It's that easy.
Submissions must be completed by November 15th. Finalists will be announced on the 17th and then we will get to vote on our favorites. I hope one of our readers makes it into the finals. If so, you've got to make sure I know.
Follo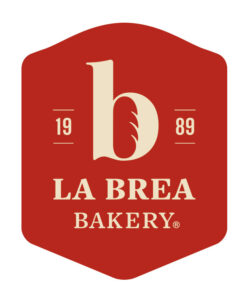 w La Brea Bakery on social media to keep updated on the contest and discounts: Facebook, Instagram, Twitter and Pinterest
Sold in over 7,000 retail outlets nationwide, La Brea Bakery is the leading artisan bread in the United States. I found 2 locations I shop at regularly. Find La Brea Bakery products near you by clicking HERE.
***This post is sponsored by Single Edition Media on behalf of La Brea Bakery***