Hey (insert name here) there is a training opportunity, you interested?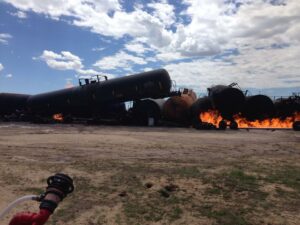 This is a question that almost every firefighter has been asked.
FEMA and State agencies spend millions every year offering up training for first responders across the country. The National Fire Academy and the Emergency Management Institute in Emmitsburg, Maryland, the Center for Domestic Preparedness in Anniston, Alabama, and Security and Emergency Response Training Center in Pueblo, Colorado are just some of the locations across the United States where firefighters can go completely free of charge to advance their skills and knowledge. I've never understood why any firefighter, career or volunteer, would pass up these opportunities when training budgets continue to shrink or are non-existent.
Why are you not using the free firefighter training?
When I ask my own personnel that question I get a variety of answers, but two seem to be the most common. One, I can't afford to miss time from my part time job. Two, I can't be away from my family for that long.
Number one is not something I will speak to because I understand having to make ends meet. For some, that part time job is the only way they can survive and if you're a volunteer then the job in question may be the only job. That leaves number two and it is the real reason I sat down at my computer to share my thoughts with you today.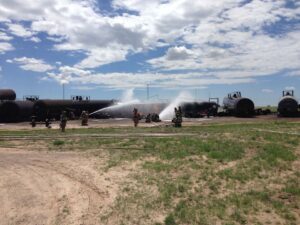 Ladies, I was inspired to write this while in Colorado conducting training. Being away from home stinks, especially if you consider I just got married!! Beth will tell you that while we have been together I have taken advantage of several out of state training and conferences that have taken me away for weeks at a time. Like her, I am driven to advance my career. I'm lucky that, while she hates me being gone, she tolerates these trips.
This is the crux of this post, understanding and tolerance. Firefighting is a challenging and dangerous career. I will let you in on a little secret – most of the time your firefighter is either doing very non-life threatening things or EMS calls; this fact is the reason that training is so important.
For me I attend courses that will prepare me for a chief position, but every now and then I attend a real hands on training that will better prepare me to keep my firefighter's safe. Colorado was one such training where I learned how to deal with railroad tank car derailments, spills, and fires.  You know, the stuff that happens once in a career and can kill you if you make a wrong move. These opportunities to learn are crucial for your firefighter to store away knowledge in their brain.
I had the privilege to train with firefighters from across the country both career and volunteer. We all shared the goal of going home in one piece at the end of the day. It's like that credit card commercial: One trip to Colorado – $$$$$ One hotel and rental car – $$$$$ the information gained – PRICELESS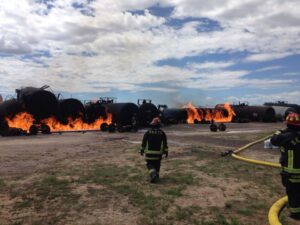 My challenge to all the wives reading this – Please don't be the reason your firefighter doesn't take advantage of the training opportunities. Trust me when I say I understand not wanting your firefighter away from home. I understand the loneliness that goes with being away from home, and I can sympathize with the difficulties of maintaining a household without your firefighter for a week.
However, I can't stress enough to you that what they will learn will make them better. It will keep them safer. It will help bring them home at the end of shift. Plus you can hold it over them to watch the kids for a "Girls Weekend" after each training they attend. (I'll deny saying that last part if asked) (***this is Val, I won't let him deny it***) Finally, chief officers love personnel who show initiative to train and better themselves. Come promotion time this could make the difference.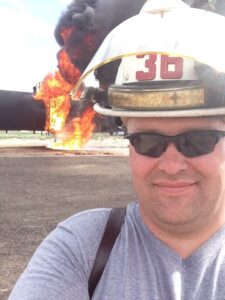 If you have any questions please feel free to contact me. Thanks for reading.
***Val again (I know, it's like I own the place or something)***
Ladies if you have any questions for R, you can post here or email Beth at BethB(at)wifebehindthefire(dot)com if you prefer it to be more private.