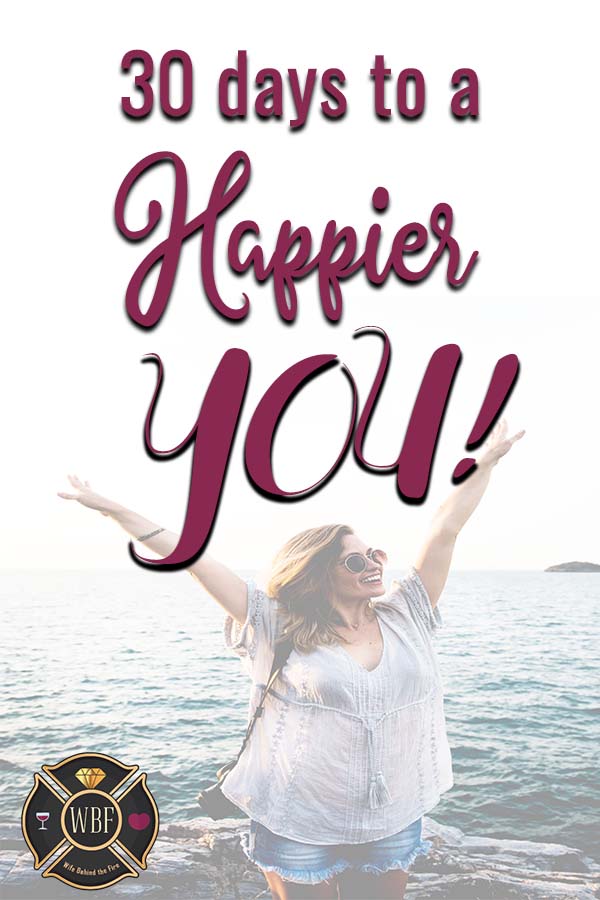 Are you a glass half full or half empty person? This is a great example to illustrate that there are often two sides to any story and that you have a choice in how you view things. And that choice in turn determines how happy you feel. Happiness then becomes a choice you make every single day.
You can choose to see the glass as half empty and focus on the fact that you're almost done drinking that nice glass of ice tea. With that attitude, you're more likely to feel a little depressed about your tea. If on the other hand you focus on the fact that the glass is still half full and you have plenty of yummy, ice cold tea to sip on, your mood improves and you're increasing your happiness.
Mindset changes start with simple choices.
When you flip how you look at it, happiness really is a conscious choice you make, at least to a point. From what I've been reading 40% of your happiness is directly affected by how you think and how you choose to feel. And that's what the next 30 days is all about. Over the coming days I will post here on the blog with daily tips, advice, and strategies to help you make a conscious decision to be happier.
Here's why I decided to do this for a 30 day challenge and offer it for free. When I first offered it November 2016 it was not the best timing. It was actually a horrible time of year for me to start it. We JUST got done working our butts off at the pumpkin farm  we used to work and my brain was mush.
But, I was going through my phone gallery on October 31st as I was wrapping up the season and was overwhelmed by how much had happened over the year. It had been a complete roller coaster with the youngest graduating, testing his wings and making our world blow up some and then going 5 hours away to college. Then the oldest had her 3rd wildland season and decided (amazing choice) to stay in her college town to work instead of being here at home where I could hear her car pull in and know she was off shift safely.
My FIL had been seriously ill for months and we were making trips to take care of him and keep him company 5 hours away. Stressed out was an understatement.
Firefighter and I were trying to travel around locally a bit and working on enjoying our empty nest and finding our happy. Our relationship was on a whole new level as we only had ourselves to bug each and every day. While my teens were gone a lot and I had done many shift nights alone over the last 5+ years, this was completely new that I was not getting text messages telling me their plans. I was completely alone on shift nights without responsibilities. I hadn't had that freedom for 23 years lol
All of this was a lot, but then a Captain in our dept died in a bike accident. He loved biking and I heard he was just talking about it the shift before. He went out doing what he loved and that was celebrated at the memorial. But, that was just another thing that got me thinking about how many don't focus on the good in life and how I want to help change that. Life is busy, life gets crazy busy during different times of the year and different seasons of our life. Choose to enjoy the hell out of every minute of it…so that's what we are going to do!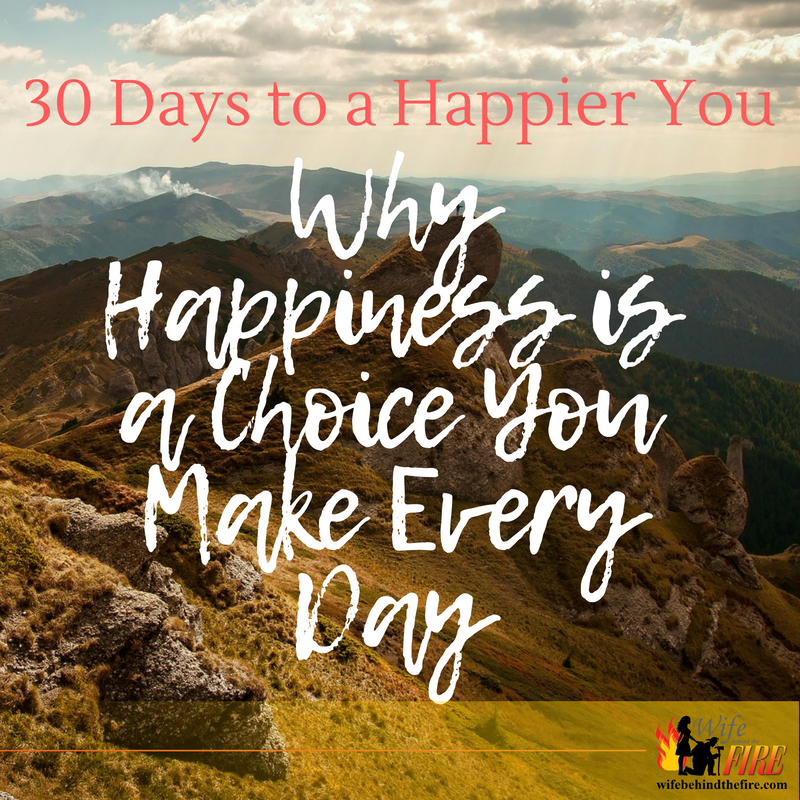 Since happiness is a choice, and a choice we make every single day, I want to challenge you to make it a habit. Over the coming days, I want to inspire and encourage you to make a choice each morning to be happier.
It takes time and daily conscious decisions to change habits and how we approach life. That's where this challenge comes into play. The idea is that you have a daily reminder here on the blog and via email each day to help you remember to make that choice. At the end of the challenge, I hope you have formed new habits, new ways of thinking, and new ways to look at each situation as it arises.
With a little shift in thinking and perception, you can craft a happier, more fulfilling life for yourself. I hope this challenge will help you get there.
If you aren't signed up to get the emails for the challenge, you can do so HERE.
Let's choose happy!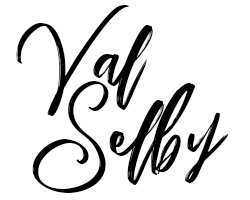 PS – need even more encouragement and mentoring as you go through this challenge? Join us in the FireWife Club.