Firefighters across the country risk their lives daily to protect our life, property, family, communities and environment.  The fire department is often the first on scene in an emergency.  I myself have had to call 911 twice for our youngest son and once for a flooding emergency at our home.  All three times I was relieved to see the fire department.  Thankfully our son was okay on both calls and with the flooding issue, my husband just happened to be working OT at the responding station.  I felt safe seeing the men and women in uniform that I can trust in the midst of my emergencies.
With that said, how many of us have sat down with our firefighter to discuss if our own family is protected if the unthinkable occurs?  If you are like us, my husband and I had not talked about our own family protection and financial well being.  Talking about ones death or what would we do if one of us became sick and unable to continue our support role in our marriage is uncomfortable.  Who really wants to talk about their own death, illness or becoming disabled on the job and having to retire out?
My husband didn't want to discuss the topic of his death but I did.  A death took place in my life that made our life plan and financial plan very important.  Why haven't we had this talk yet?  We are being foolish!
I was hosting a dinner party when my mom repeatedly was calling my phone.  I knew something was up as this was out of the norm.  The last thing I expected to hear was that my ex-brother in law had passed away in his sleep at the age of 44.  Leaving my 7 year old niece without a father and my sister to raise her daughter alone.  They had no plan, nothing in writing and the financial impact was a huge stress on top of the grieving.  If my brother in law had a small life insurance policy in his daughters name he could have at least secured her college education.
A few weeks after my brother in laws passing my husband was on a call with a 42 year old man in full arrest.  The mans wife and young sons were sitting in the other room while they unsuccessfully did everything they could to save this mans life.  My husband saw his family on this call as it mirror our family life.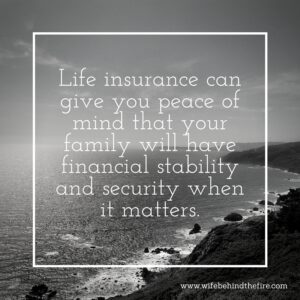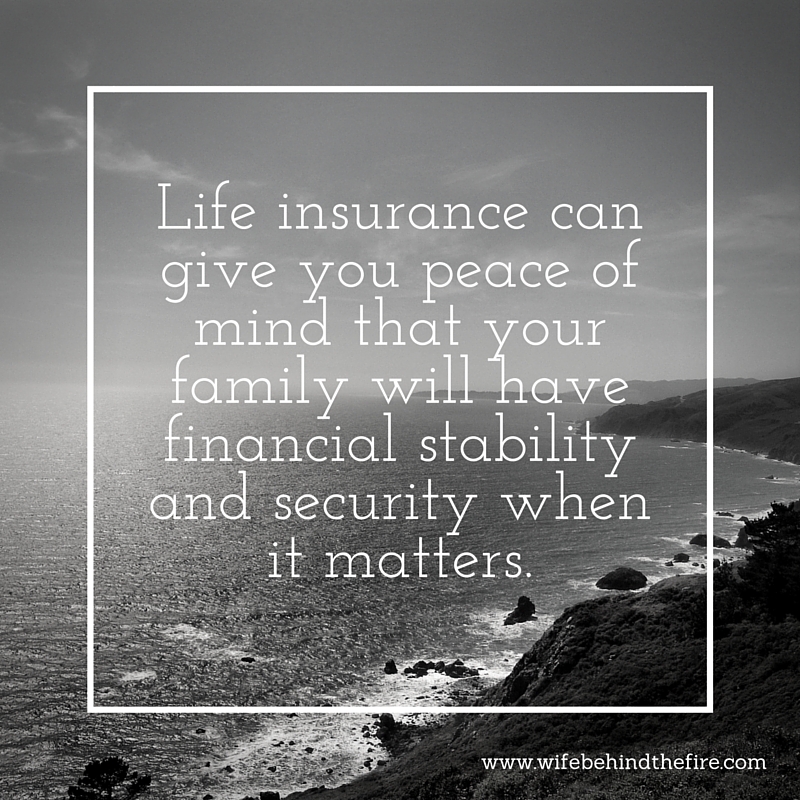 Most firefighters depend on their pension and the life insurance plan their department offers.  Many don't consider purchasing additional coverage, but additional coverage can be the difference between peace of mind or a financial crisis for your family.  Many firefighters don't realize that the life insurance policy they are offered through their job may only apply if they actually die on the job.
QUESTIONS TO CONSIDER
While my husband and I discussed our financial plan we came across many concerns and questions we hadn't considered.  Do we need life insurance? Is his retirement pension sufficient for our families financial needs? Do we need long term disability insurance in case he suffers a career ending injury? Do we need life insurance for our children? Should he hold a life insurance policy in case I die?  How much life insurance should we buy?  What are the different types of life insurance available to us?  Can firefighters purchase a life insurance policy?
Questions our insurance agent asked us; what are our plans for our children's education? Does my husband want me to return to work if he dies?  Who would care for our children if I died? Do we want to pay off our mortgage? What are our debts? Can we cover burial cost? Do we have a need for supplement income?
TYPES OF LIFE INSURANCE
There are three different types of life insurance; whole life insurance, term life insurance and universal life insurance.  All three of these life insurance can cover all the questions above and more.  I encourage all of you to look into whether or not your family would benefit from a life insurance policy.  An independent life insurance agent who has access to multiple life insurance companies can help you determine your families needs.  They can also save you hundreds of dollars on life insurance policies for firefighters.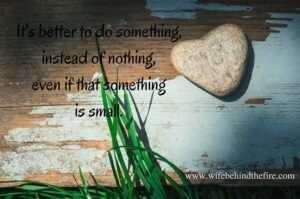 If something happens to my husband or myself, 911 will not be able to help us.  We have to proactively be our own 911.  We have the ability to lessen the impact of the financial stress while we grieve if we chose.  Most of us don't realize the importance of life insurance or know the benefits we have available to us if one of us passes away, becomes ill or disabled.  The risk of being a firefighter is apparent.  Life insurance can give you peace of mind that your family will have financial stability and security when it matters.
I am not life insurance expert.  Nor am I a financial expert.  This post is meant to generate discussion and hopefully encourage all of us to have the tough discussions about our families financial plan and well being.  It is better to do something, rather than nothing, even if that something is small.
Is life insurance right for your family?