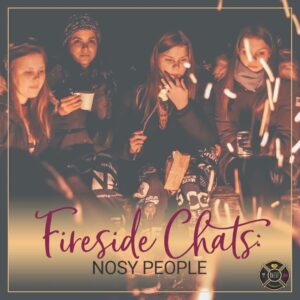 Time to get Fireside Chats back up and rolling. This week's question is about nosy people. Those ones that want to know everything going on about calls and if your firefighter went on it.
Each week we have been getting a lot of new members to the WBF group. For those of you that are new to WBF, we have a weekly post we recently restarted called Fireside Chats. We ask our group members to answer a question and then compile the answers into a blog post. It's proof that there is more than one way to look at a situation and more than one answer to solve an issue.
But this is interactive. So we want to read your answers in the comments below OR…if you have a blog, go post your answer on your blog and give us the url to read it. Super easy!
We have a nice list of new questions to hit in upcoming weeks. If there's ever a question you'd like to see answers to just fill out the contact form.  We will add it in the rotation.
This week's question:
How do you deal with people that ask about specific calls the dept has gone on?
__________________________________________________________________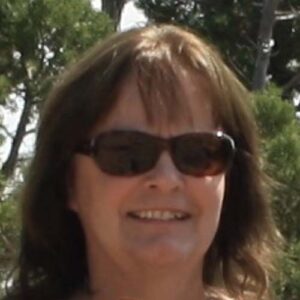 Kathy S. doesn't owe it to anyone
We have been in the fire service forever and things have changed a lot. When our town was small everybody knew everybody and there wasn't privacy issues we would share some but not all information. Now days I would say that my husband didn't tell me or wouldn't.  I have relatives who felt that I owed them the information.
_________________________________________________________________________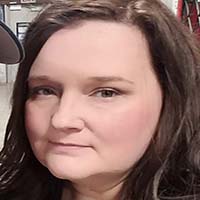 Miranda D. refers to local broadcasting
When people ask me about certain calls my husband's department go on, I try to answer them with the same info that is released in the local media. Call details aren't meant to be shared for every nosey Nellie around. My husband does share with me things that happen during his calls at times, but just as in general processing. It helps him deal with some of the stuff he sees. No personal info, or anything like that. Most of the time I don't have any more information that anyone else. If I do, i don't share with others.
My go to answer usually is well, I don't really have any details, other than they went. Some people will continue to probe for more info,  that's just how some can be. All I do is tell them again what local media outlets say, and leave it at that. Our husbands deal with a lot on their shifts. I am there for mine when he is ready to talk,  but what he tells me goes no further. He and his patients deserve that.
You can also always tell people just because your hubby is on the call doesn't mean you get a play by play.
_________________________________________________________________________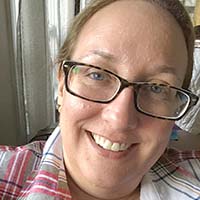 Cathy M. uses HIPPA to shut them down
Fortunately, we don't have people ask either of us specific questions about runs he goes on. They are usually a general question about how they perform a task or an apparatus function. However, my response for anyone who asks specifics is rehearsed and ready:
"We don't discuss the runs as it would be a violation of HIPPA and his department's policy for him to do so, not to mention it's completely inappropriate to ask him about it in the first place. I am not going to demand he relive any traumatic events just to satisfy a curiosity and no one else should either."
That shuts it all down and ends the discussion.
---

Elizabeth uses the "play dumb" rule
In a world where everyone seems to think that they need to be in the know, in the loop and in everyone else's business, it is no wonder we as fire wives are approached with questions.
I'll give you an example:
Newly out of the academy, firefighter ran a devastating call on a dear family friend, unfortunately there was nothing that could be done and they were not able to revive the woman who was a second mom to my firefighter and I had just spent the day with. It was a massive loss for us and a hard call for any firefighter as it was a suicide. But what was harder than the call and the emotional roller coaster our family was on for months to follow were the questions. I remember the next morning getting texts from others who knew her- some were her neighbors that were mutual friends of ours, some were other family members etc. "Did J go on that call last night?" "Was J on shift last night?" "Was J in district last night?" and then when the answer was "yes he was" the communications didn't consist of "oh gosh I'm sorry for your loss let me know if you need anything". It was "what happened?" "did they have to work her?" "was she already gone?" "where was she?" "who found her?"
Now this might be an extreme example but it happens EVERY SHIFT!!! "I'm at such and such a place and there are firetrucks across the street-do you know whats going on?" "I saw J at the scene of a car accident did they make it?"
I understand curiosity and concern- I really do. It's human nature right? But what does that do to us and to our firefighters when these questions seem to bombard us and how do we handle it?
I've simply adopted the "play dumb" rule. When I get questions about a call whether my firefighter was on it or not I simply reply with "I really don't know the details but I know that J is safe and came home today" it may sound rude, it may sound cold but that is the only way I have come up with when questions start flying. The bottom line is it's none of their business and we shouldn't be giving out details even if we know them. When it comes to very extreme calls or very difficult calls (a suicide, a small child, a total loss fire that they couldn't save, a catastrophe etc) we have to do our part as well to protect our mental health as well as our firefighters and these constant questions and the desire to know the details can do more harm than good.
If someone already knows that it was a bad call and are concerned about your firefighter just thank them for their concern and assure them that if help is needed it will be available to them.
---
And me…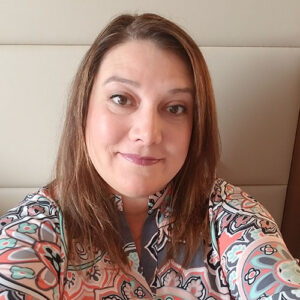 I used to deal with nosy people a lot when he was a volunteer. I knew a lot more info then since I'd hear the page go out. The neighbors were always curious what was going on when they'd see him run out the door or hear of something through the grapevine.
My easy answer always has been and always will be, "I don't know, I don't work for the department and if I did know I couldn't share any information with you." If I have shared anything over the years it's nothing that you wouldn't know by driving by or listening to the scanner publicly. Simple things like they went on an MVA and how many cars, but that's it. When it's your neighbors that are calling 911 you have to be able to zip it up fast or they'll keep pushing.
A few years ago I had a really weird incident. A person from high school called me (FYI, your phone number may be available to your Facebook friends. You may want to check your privacy settings.) and started talking to me about a call. Hubby had only been home for a couple of hours and we hadn't talked about work at all.
She asked if hubby was home because she really wanted to talk to him. I went with my gut and said no. She then went into detail about the call and how she wanted to apologize to him about it and explain. WEIRD!
I got off the phone and he of course could figure out what the call was about.
He truly just forgets about calls, especially the dumb ones.
If it's someone we know, he doesn't bring it up at all.
It makes life much more comfortable when we see people later. That's part of the thing with living and working in district. Add that we grew up in district and he goes on a lot of calls involving people we know or that have some sort of 2 degrees of separation going on. No not 6, it's definitely more like 2 or 3 lol
Growing up in a small town and having a Dad in politics, I learned a long time ago to ignore the gossip mongers. I've always known more information than the general public and I'm never sure what I'm supposed to know or not know. I tell people to go to the source and who to talk to if they want more info.
How do you deal with the nosy people? Or has anyone even bothered you about calls? Leave a comment below.
Together we'll make changes!