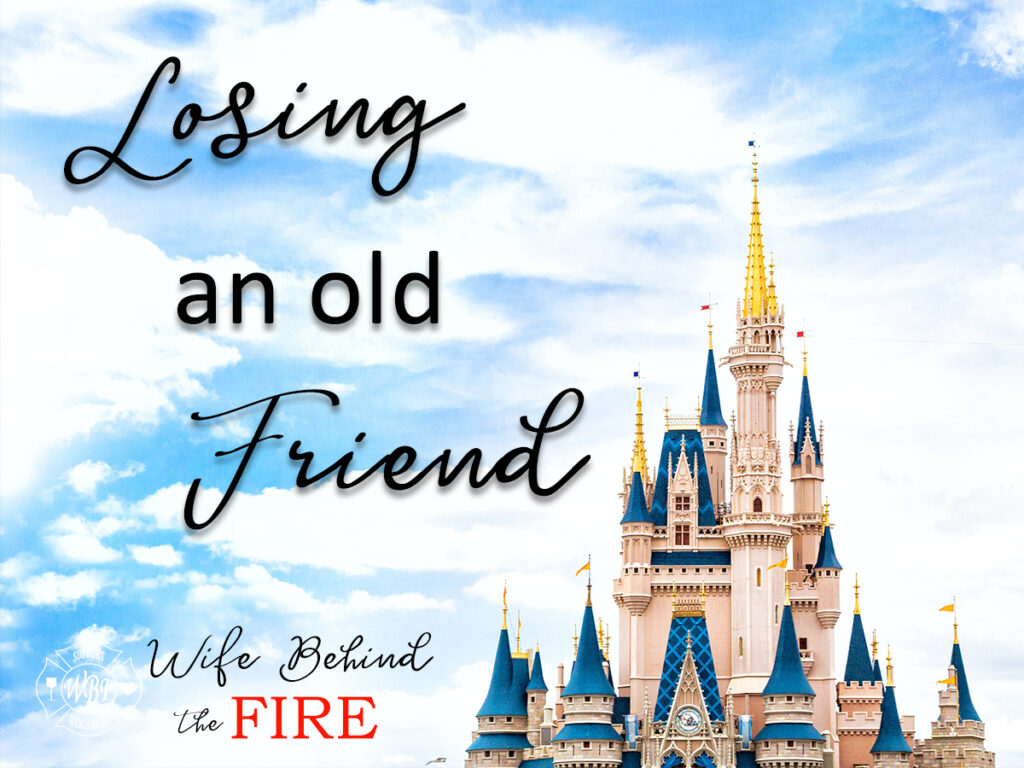 Today I found out that an old friend had passed away almost five years ago. I was floored.
Five years ago!
Yet, I was deeply saddened. I hadn't seen him in 28 years. I carried the weight of this loss all day reviewing our good times working together, our conversations, his sweetness, and his kind and gentle soul.
His name was Chris Jackson and he was an actor. We worked together as characters at Disneyland. I was Mickey or Minnie and he was my Pluto. Or I was Pinocchio and he was Mr. Smee and while we weren't in the same unit, we would seek each other out and play football, tell jokes, combine units and run around. We laughed and even though he was 11 years older than me, I was 16-18 at the time, and he was so wise, we had a great connection. I went off to college at Loyola Marymount University and in the Spring we hosted the MTV Rock N Jock Basketball game. It was full of celebrities like the uber popular Dylan McKay/Luke Perry. And then I spotted Chris sitting courtside. Using my charm and sneakiness, I made my way to him and we hung out for a while before I was asked to leave since I was clearly not supposed to be there. A month later, one of our treasured Disney friends was killed in a car accident so I called him and we cried on the phone together. I think it was the last time I spoke to him.
I have often wondered what happened to him but life has kept me busy with kids, a FF husband, studying, promotions, special needs, IEPs, soccer, Boy Scouts, skateboarding, etc. We lost touch. And then a friend posted in a FB group that he had passed away five years ago. As the memories came flooding back the remorse hit. Why hadn't I searched for him as it was easy to find him on various sites.
This news reminded me so much of my tribe, my Disney family. What an amazing group of funny, intelligent, thoughtful, soulful, kind people that represent what I feel is the best of humanity. At least until I had children. And only when they aren't fighting and breaking things. But I digress.
I've always felt the weight of keeping in touch with friends and family. I make the effort to reach out with cards, emails, calls and such. It brings me great joy. But, I know I am only one and I can only do so much. And so I will hold Chris in my heart for always and keep our play times fresh, especially when I go to Disneyland with my family and my tribe.
As a member of the fire family, I feel it is especially important for us to go easy on ourselves. While we can feel the pain of a loved one that is lost, our consciousness calls us to be present. We have learned to value our time with our family and friends and are constantly reminded that life can be catastrophically altered in minutes, as our spouses bring home those stories regularly. And while we think humanity can be pretty crappy and our spouses are on the other end of the spectrum, we must focus on the positive, because sometimes that is all we have. That and memories of our loved ones who are no longer here.