Hello ladies! Thank you for stopping in!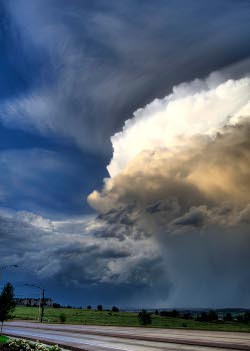 As I was planning our wedding something happened out of the blue for our area. A tornado touched down at the south end of FF's county. We were at my parents' house the next county over. FF was torn. Did he answer the pagers call and leave his son with his relatively new fiancee, or did he obsess over his family and be unable to leave us to do the duty he signed on to do? It took a lot of urging on our part to get him to go. The magic that made it happen is he realized my dad had a safety plan.
The Problem
This brought me to the realization that as a (soon to be) fire wife I needed to have a plan of my own. The reality of how self-sufficient a wife had to be had finally hit. When and if the next disaster struck I would be on my own, potentially with my stepson in tow.
Resolution?
Fast forward a few years. I have been floating around aimlessly without a plan all this time. Apparently that small tornado hadn't shaken me up enough. Then a massive tornado went from one neighboring county to the next, narrowly missing ours. Sitting in my parents' basement we were able to see it in the distance. Let me tell you…that woke me up for sure!
Soon after my dad joined our Community Emergency Response Team (CERT). There he learned more of how to be prepared for such disasters. He started passing this knowledge on to us naturally. However, for me, this wasn't enough. As soon as I had a chance, I too signed up for the program. There I was taught what kinds of things to have in a ready kit at home, work, and in my car. They taught us some neat things to know besides this magic kit as well: first aid, how to properly use a fire extinguisher, basic search and rescue, etc.
How can each of us be ready?
The good news is you don't have to take a special class to be ready. If there is a CERT program in your area I do highly recommend it. I tend to focus more on tornado/severe thunder storms because it is our biggest threat here in Northwest Georgia. However whether it be a wildfire, tornado, hurricane, or volcanic eruption there are some common items you should have readily available so you can grab it and go. My CERT responder pack is simply a large backpack with all of my safety equipment and such in it. It is stored in our bedroom closet next to a duffel bag with our "ready" kit.
A basic ready kit should have the following:
One gallon of water per person per day for at least 3 days for drinking and sanitation. If you're like me and prefer bottles of water instead of gallon jugs 7.5 bottles is just about equal to 1 gallon. So for my household of 3 one 24 pack is perfect.
A three day supply of non-perishable food and a can opener. I would recommend staying away from condensed soups or anything that would eat up your water supply. Also try to avoid anything that has to have a heat source. I know its hard to imagine but in most disasters power is gone and wood supplies may be wet. Also if it is raining a propane stove will be hard to keep lit. Meal replacement bars and tuna are great for example.
Battery powered or hand crank radio and a NOAA Weather Radio. It may seem repetitive to have the weather radio and a regular one, but I promise both will come in handy. The NOAA gives you alerts straight from the National Weather Service instead of having to wait for the weather man to be able to interrupt programing. That short time period can make all of the difference in the world. A regular radio is handy to have because your local emergency management agency will make sure the news agencies know pertinent details like what areas to avoid and where temporary shelters have been set up.
Flashlight and extra batteries.
A good first aid kit. I would also make sure you have a first aid guide with it.
A whistle. Seems silly but its a whole lot easier to signal for help with a loud whistle than yelling.
A N-95 dust mask. If the ground is disturbed around you a lot of potentially harmful toxins can be released.
Plastic Sheeting and duct tape. This will be used to cover any holes in the roof or broken windows if you are able to shelter in place.
Wet wipes and garbage bags for sanitation. I would go with the sturdy black ones for the simple fact of if there is any clean up they can handle things better than a generic kitchen trash bag.
Wrench and pliers. These are very handy to turn off utilities. No matter what utilities you have make sure you know how to turn them off.
 Local maps in case you need to find a way out of the area outside of your known routes.
Check your ready bag often. Make sure you keep your water, food and batteries rotated out for freshness. Of course there are more things you can add to your kit depending on your families individual needs. But to save your brain and eye sight we'll look at specializing later ;)I hope this helps give you a place to start getting ready for the unthinkable. Please don't hesitate to ask if anything needs clarifying!