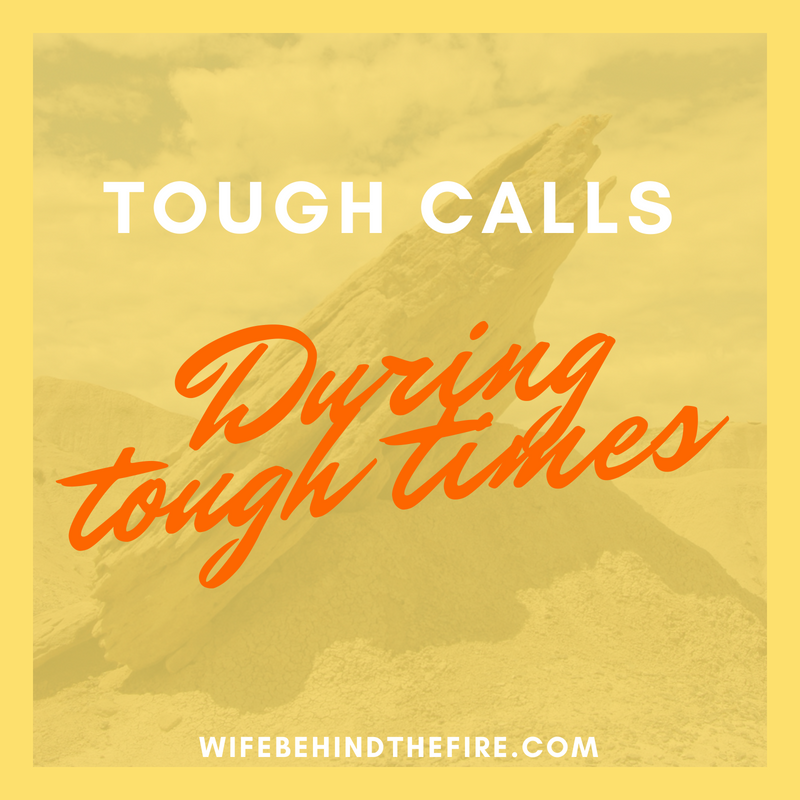 Some time ago, my husband and I went through a rough patch in our marriage. I was shaken and scared of what waited ahead for us, and he was stubborn and unmovable. This all happened over a very busy weekend.
The following Monday, was a scheduled meeting with his volunteer fire department. Hours went by, and he still wasn't home. I was still hurt and upset, and happened to be talking to my mom on the phone, (because sometimes only Momma can comfort you) when my firefighter called.
He asked why I hadn't replied to his text. I was confused. What text? It had never gone through. So he tells me, it was a bad call. A minor was involved. He sounded numb and I didn't know what to say.
As hurt as I was, my heart hurt even more for my husband in that moment. An hour later, he walked in, dropped his keys, and came over and broke down in my arms. By that time, local news stations had covered the call, so I was up to speed and I cried with him, both for myself, and for him as he handled that call. I remember how he went to the fridge and grabbed a beer, and sat down in his chair. I wanted to discuss our problems within our marriage, but in that moment, I asked, "do you want to tell me about it?". All the difference was made in that moment. He spilled out what had happened and how it had affected him, and then he went into the problems within our marriage, without me prompting him.
That tough call came while we were going through a tough time, but with patience, selflessness, and a love that put the other first, we overcame that call and the rough patch together. Today, we are stronger than ever, and when he comes in from a bad call, no matter what, I ask him the same question.  He doesn't always say yes, and I've had to learn patience as he processes the calls on his own, but the times he's said yes, have brought us even closer and made our love so much sweeter.