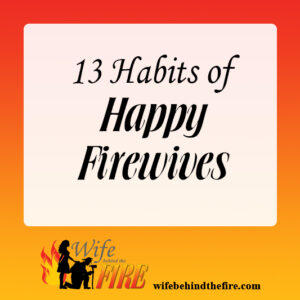 If you were to take a survey of what people want in life, happiness is without a doubt the common answer among other things like wealth and good health. Happy people possess a unique attitude and they interpret matters differently as compared to the average unhappy person.
The following are 13 habits of happier FireWives:
1. Love YOU
True happiness is found within. Accepting your flaws and enjoying your personality is the first habit to being happy.
2. Take Care of Your Body
Happy firewives have confessed to 'listening' to their bodies by not stressing out. When the need for rest arises, you let it rest. Eating a balanced diet and doing regular exercise plays a key role in taking care of your body too. But a giant part of all of this is listening to what your body tells you and put your health as a priority.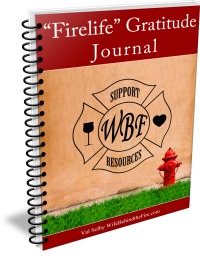 3. Be Grateful For What You Have
Expressing gratitude for what they have rather than complaining about what they lack gives happy firewives reasons to be more grateful. There is no one that has it all and there never will be anyone that has it all. Figure out what makes your life so amazing and focus on it. Then build from there to see more each day that you can be grateful for.
4. Be Generous in Knowledge and Time
We forge a happy life by what we give out. Time and time again, it's been proven that to receive, one has to be willing to first give. Any act of generosity brightens the day of those around you, and ultimately, it makes the people around you happy. When the people you care about are happy, you'll in turn feel great.
I love to rock a great karma. It brings more great things into my life.
5. Live in the Moment
The present moment is what matters. Strive to satisfy your current needs while planning for the future. Happy firewives find joy at the current moment rather than waiting to celebrate in the future.
I'm sure you've heard me talk about living with no regrets. This living in the moment is the start of turning your life in that direction. As a firewife you know we can't expect them home for a certain holiday, but you can expect them to be home sometime around the holiday. Celebrating that moment will keep you happier, rather than being angry they aren't there on the holiday itself.
6. Do What You Enjoy
Most people have confessed that their happiness levels have gone up immensely when they start pursuing what makes them happy. This could mean leaving a boring job to start a business they're passionate about, or it could mean deciding to take a one-year sabbatical to travel the world. Whatever it is, enjoy what you do daily.
If you are already a firewife entrepreneur, join us in the FireWife Marketplace facebook group.
7. Keep Happy Friends
Research has proven that joy is contagious. Having happy friends makes you draw inspiration and happiness from them. Join the newsletter and download a helpful ebook about Mindful Friendships.
8. Listen to Others
Happy people take their time to listen to views from other people. With this habit, they gain more knowledge and are able to empathize with others.
For some of us, this is harder than others. I used to think I was listening, but I really wasn't. I would hear people, but not stop and listen. In the past I was too busy trying to convert people to my views. It's so much nicer to just listen and try to learn from their differing views!
9. Get Outside
A regular dose of fresh air is vital to breathing new life into the body and mind. There's a reason seasonal disorders and cabin fever exist. Being cooped up inside constantly is simply not healthy.
10. Compare Your Life Less to Others
OH BOY, this is a hard one. Especially if you aren't in a happy place at the moment. Happy firewives understand that we all have unique lives. Seeing themselves superior or inferior to others cultivates judgmental feelings. To stay happy, rate your success solely on your progress and yours alone.
Although, lets be real. We are totally going to judge those ignorant women that complain all day about their firefighter. I am not comparing myself to them, I'm thanking myself for NOT being like them lol I'm not perfect on this one either because I'm going to also judge those that worship their husbands for being a firefighter. NO, that is what he does. I worship him for the man he is and that is just part of him…I do not worship him because he puts bunker gear on.
11. Accept That Everything Is Not Perfect In Life
Setbacks are always guaranteed in life. Murphy will always come around while they are on shift or a call. Happy firewives accept that there will be injustices and choose to focus on what they have control over to compensate for that. If you have a controlling nature as I do, this will be difficult to get over. It took me years and I'm thankful my firefighter was a pain in the butt making me get over myself.
12. You Need to Nurture Relationships
No man is an island. Positive relationships, both social and romantic, are crucial to happiness. Seeing as our spouses can be gone so much, it's healthy to forge real friendships. You can join us on facebook for the only group I know of that is exclusively for firewives.
13. Do Not Give Up On Yourself
Regardless of how many times you fail at something, happy firewives will always keep on trying. We just don't have another choice.
Happiness is a state of mind. No matter how wealthy one is, life will not be fulfilling without happiness and gratitude.