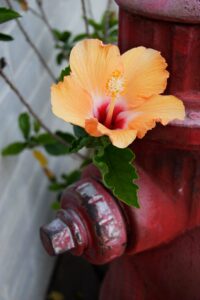 I missed the blog very soon after I sold it. To the point that I had to walk away from reading it and from the community that had been built. I really missed it.
Slowly I started getting emails and contact through fb that they missed me. That sure wasn't helping! I missed everyone too. I started thinking I should build something again but the timing wasn't good. Our oldest just graduated high school in June and life was total chaos. Plus business was organized well and I didn't want to mess that up.
Life is still in chaos since that's just how ours goes. But we enjoying the new chaos as it hits. Business is going good and I'm really busy. Again, not the time to start this site. But, but, but…
But I couldn't stay away any longer. I created the original site to help get me out of depression. We'd lost our Chief and I had no idea how to deal with anything. I couldn't find any resources online. When that happens I just start writing.  Slowly, others found me and we built a community.
This time I'm building a site straight outta love from all the girlfriends across the country. I know there were some from other countries so hopefully they will visit again. I'm not going it alone and this way the site will stay updated more. You'll also get more voices so you get more options for how people work through and around life as a firefighter wife.
I'm excited to be back. I'm even more excited to have a lot of help and build this to the community I was looking for previously. Now to get that 5 year plan written done so it's not rolling around in my head.
Feel free to join us on the facebook fanpage or in the private group there.