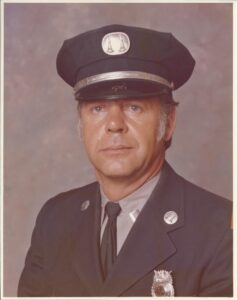 Skip over to Honoring a Hero: Part 1 if you missed it.
After we learned that Grandpa was not on the memorial, Trina had her FF hubby make a few phone calls and he reached out to the officers that were in charge.  Without expectation, I waited patiently (which if you know me… is a huge deal for me!).  Three weeks ago on a Wednesday, my phone rang with a Milwaukee area code.
It was a retired Lieutenant and historian for the MFD.  He had information about Grandpa and wanted to talk to me about the memorial.  He knew his name, his rank, how he passed and how long he had been on the dept.  He has his badge and pictures of him in front of his ladder company.  Tears sprang to my eyes… I had nothing of his and I wanted it all.  The Lieu told me that he had already submitted his name to the memorial and he would be added on October 9, 2013.  Whoa… that fast?!  And that easy?!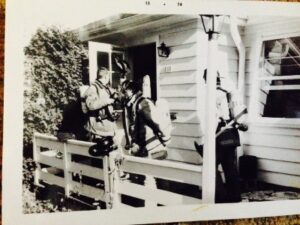 My next call was to my FF, Richard.  I told him all that I had learned and we immediately put in to action moving our vacation so that we could go home on October 9th to be at the memorial.  Richard sent me a text a short while later that read:  "I spoke with Chief.  He has granted me permission to wear my Class A at the memorial and he thanks your Grandfather for his long impressive career.  Chief is honored to have our department represented."  More tears in an already tearful day.
A few short days later, there was a pause that Grandpa wouldn't be added to the memorial this year, but his name would be read.  After a few more email exchanges, I received at email from a retired Deputy Chief who informed me that he had worked with my grandfather for six months before his death.  He invited me to call him anytime… 3 minutes after his email was in my inbox, I was calling him.  His wife hollered "Hun, Auggie's granddaughter is on the phone".  To hear his nickname used, reassured me that I was in the right place.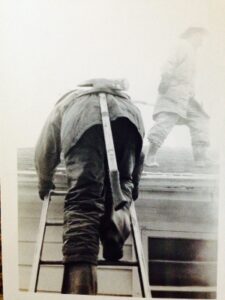 Chief Ski told me how much he enjoyed working with Grandpa and had also been working to get him on the memorial.  He informed me that it wasn't until a few years ago that the MFD memorial recognized a death in the station as an LODD.  We spoke for a few more minutes and he told me that he would have a few artifacts for me at the memorial.  I hope Chief doesn't mind hugs… because while I am not much of a hugger, he has earned one and I deserve him undying gratitude.
Fast forward to Sept 18, when I received another email from Chief informing me that they were in the process of engraving Grandpa's name.  While I knew he was going to be honored and his name read, to actually see his name on the memorial is the honor we have all been working towards.  My one wish was to be able to run my fingers over his name and stand quietly…. with my sister in fire, my FF and my best friend beside me and it is happening.
Aside from all the wonderful of the MFD memorial… that same weekend is the Wisconsin State fallen hero's memorial in Wisconsin Rapids, which is about a 4 hour drive.  Initially, I wasn't going to make the drive.  Until another phone call.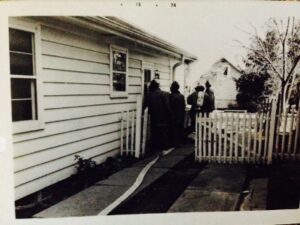 Yesterday, Sept 26th, I was asked by the Lieu that originally contacted me to read my grandfathers name at the Wisconsin State Memorial.  Tears sprung to my eyes and the honor of reading his name couldn't be passed.  I stood quietly, catching my breath…. he had to remind me that we were still on the phone and he needed an answer.  Of course, I would be deeply honored.
Not only will I get to be present at two memorials, but I will also get to participate and honor him.  Now to just hold it together for 11 days 21 hours 1 min (shut it, Trina made me get a count down calendar… totally forced me. Its true)
To be continued…. (I will attempt to blog the evening of Oct 9)