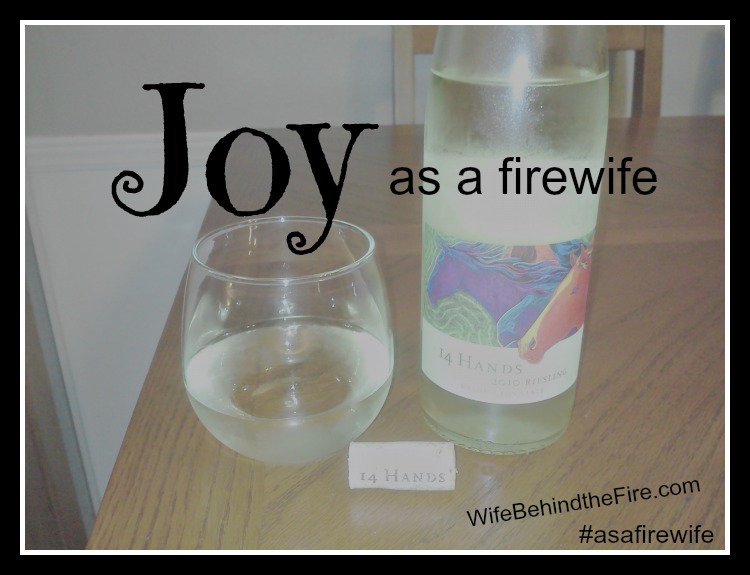 Joy should be pretty easy as a FireWife.
He made it home. He's gone on shift. Each should bring you equal joy I think 😉
Find joy in the little things. Oh look, there's one last glass of wine left in the bottle!
We can always find joy in the big things and events. But those don't happen daily. If you can't find a little joy in your life then go create it. Snuggle up with a kid or the dog. Put your fav movie on. Stay in your jammies all day. Go buy yourself a bouquet of flowers to bring you some joy for today.
And while you are out buying yourself flowers, don't forget to buy more wine. Remember, I said there was only one glass left 😉