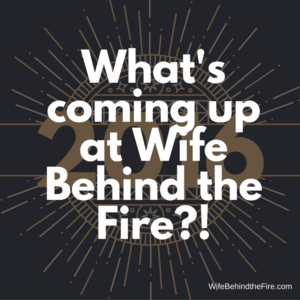 Yes, we are already a couple of weeks into 2016, but with the crazy of the holidays I'm just getting my biz goals written out. Well that and I had to wait for my amazing new planners to get here. I got them this weekend and they are so funky cool! Life planner and/or business planners and digital or hard copy. I'm loving doodling all over and brainstorming in these Shining Year planners.
This year is going to rock. I'm 100% ready to kick 2016's ass around here. With daily emails from firewives, I know many of you are ready for me to do so as well.
Just a few things in store for this year…
Workshops – Cooking, hobbies, self improvement, I even have a wine tasting idea. Workshops for fun and some for getting through the more serious day to day.
Webinars – Some of theses webinars will coincide with workshops, others may just be meet ups. I'd like to get a monthly chat going with group members. Or at least every other month. It's difficult for me to also find chat time. So if you aren't a member of the firewives only facebook group, go hit a request to join (it's free). After you request to join, make sure to check your fb messenger's other folder, I message everyone before approving membership.
Ebooks – I have a LOT of books in the works. Some for kindle and some here on the site. Cooking for one is a common question that gets asked.
And of course, I will have a lot of articles for you here. Who knows what else will get added to the list as I get feedback from all of you.
I'm excited to kick 2016 off with a new team of firewives helping me. It takes a community to get things done. Thank you to the friends that are stepping up to the challenge!
Do you have an issue you need help with? CONTACT ME at any time with your questions. Your questions help me build the products and articles.
Enjoy the chaos!

PS – want to make sure you hear when new articles are posted and products go live? Sign up for the newsletter.