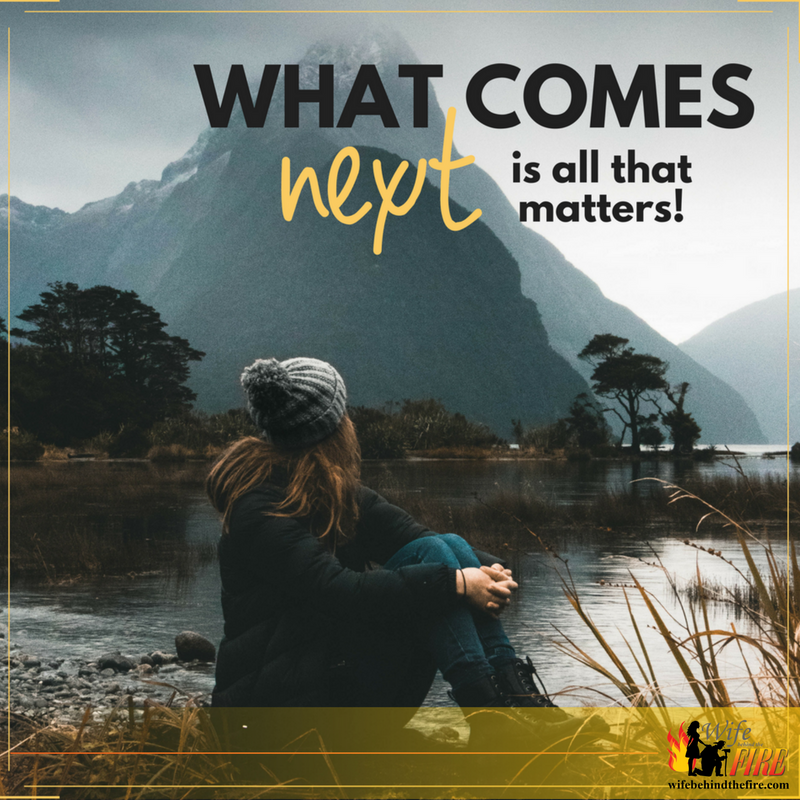 Firefighting is a broad subject. FireWives really isn't much smaller. There are many topics of importance. So much help is needed.
I can't be everything, to everyone. Have I not learned that lesson often in my life?
Who is my market?
Epiphany time.
Who am I talking to daily?!
They are right here talking to me in our community.
What do I want for them?
To focus on being more than a FireWife.
We do not live in our spouse's shadow because of the service they do. We support them and make the rest of their lives smoother. This way they can decompress when they get away from the station.
You won't find hero worship here. I didn't marry a firefighter. I'm very proud of what he does and that he's able to help so many. Especially that he's in a career that he loves. However, our relationship is about much more than that.
I want you to be the strongest you can be. I want you to be confident, secure and full of resources so you are less afraid of the many things that could possibly go wrong on any given day.
Most of all, I want you to have fun even on those days they are on shift or away on long calls. No moping around with worry. We're going to focus on the positives of shift days!
Mission Statement of Wife Behind the Fire
My mission is to be there for YOU. My mission is to help YOU be the most kick ass wife ever. My mission is to give YOU resources so you can make important decisions about when help might be necessary for the love of your life to continue to participate as a family member and do the job.
So officially?
My mission is to give you, the FireWife, information to make amazing decisions, to feel confident in the decisions you need to make. My mission is to keep reminding you how important you are in the firelife as a wonderful balance to the horror they see. That keeping yourself happy, will create a great environment for when your spouse gets home.
Basically, my mission is to keep you kicking ass.
Living with no regrets,